Men Pa'w - Reserve Special Red Sauce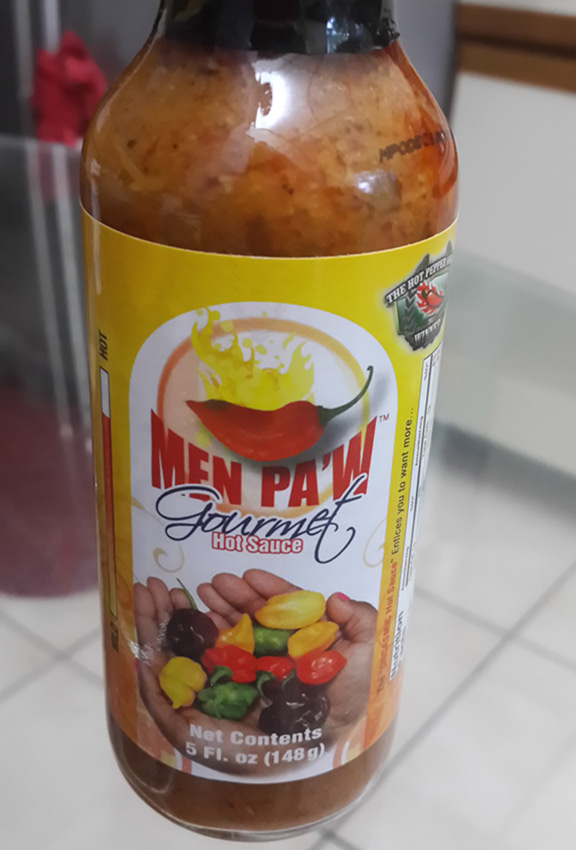 A+

4.8

/

5

BASED ON

4

REVIEWS
Maker:
Men Pa'w Gourmet Hot Sauces, LLC
Cutler Bay, FL, United States
Pepper(s):
Habanero, Cayenne, Fatalii
Ingredients:
Apple Cider Vinegar, Canola Oil, Olive Oil, Onions, Water, Red Habanero Peppers, Chocolat Habanero Peppers, Fatalii Peppers, Spices, Salt, Orange Habanero, Cayenne Peppers, Garlic.
Description:
Official:
"Men Pa'w is a new natural and "ORGASMIC" Gourmet Hot Sauce. A "Must Have" in the kitchen and the dinning room table. Men Pa'w will revolutionize the way most individuals eat and cook."