Mikey V's - I Love Taco Sauce So Much: Mild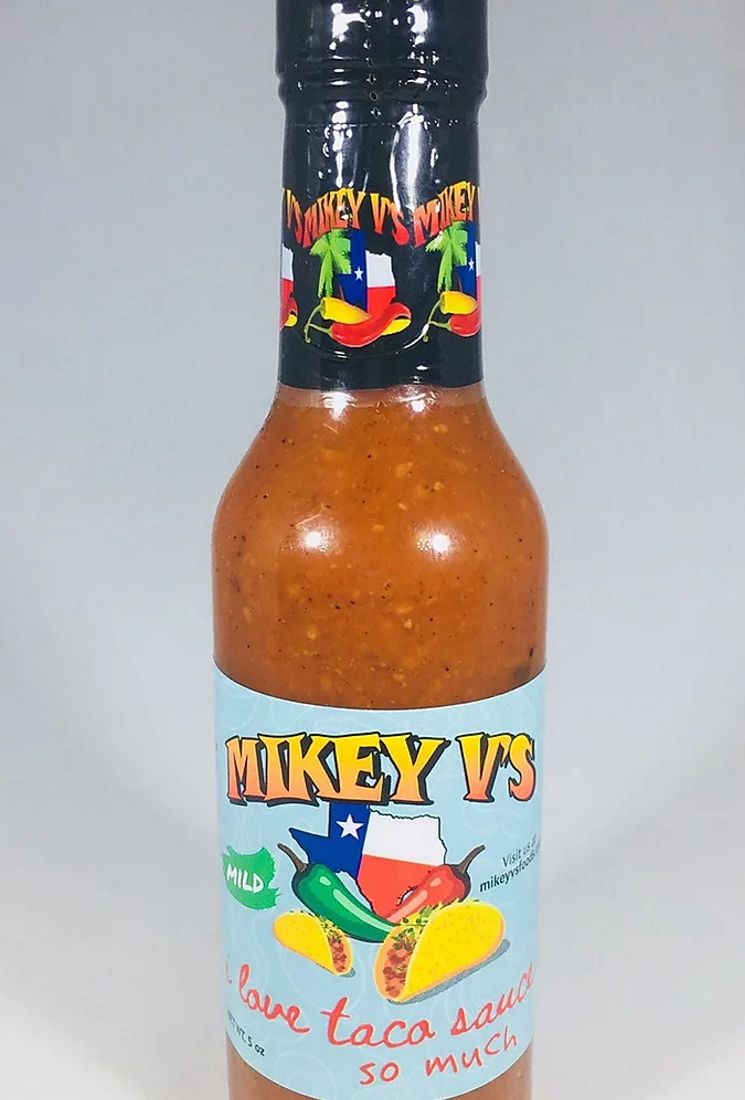 Maker:
Mikey V's Foods
Georgetown, TX, United States
Ingredients:
Tomatoes, Water, Tomato Paste, White Vinegar, Onions, Fresh Garlic, Canola Oil, Mikey V's Taco Seasoning (chili Powder, Cumin, Dehydrated Onion, Paprika, Black Pepper, Spices, Oregano)
Description:
Official:
"Nothing says Austin more than its love for tacos, hot sauce, and live music! This mild taco sauce will make your taste buds sing and your Taco Tuesdays will never be the same! Use it on everything: pizza, burger, wings, quesadillas, salads, and of course TACOS!!

Note: This is the "Mild" version of the sauce. There is also a "Hot"."