Mola Foods - Chili Relish Iloba (Red)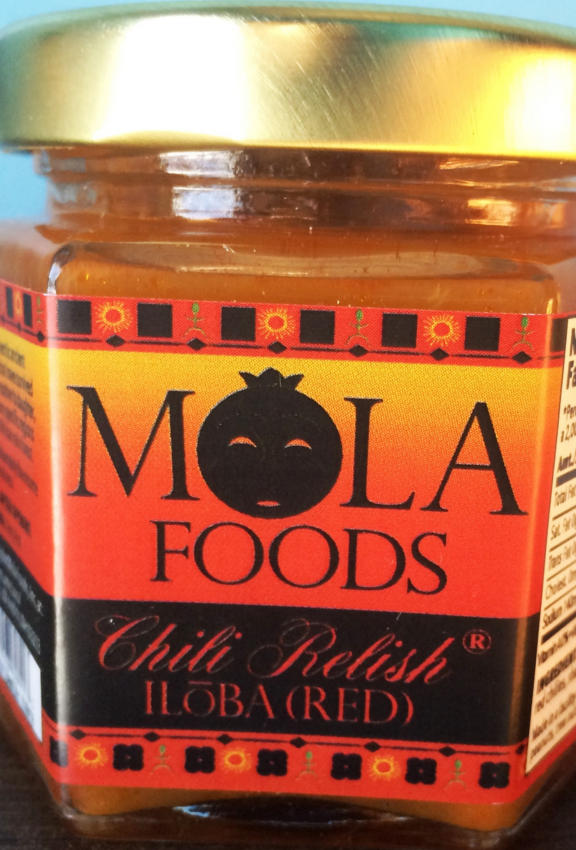 Maker:
Mola Foods, Inc
NASHUA, NH, United States
Ingredients:
Lemon Juice. Red Pepper, Shallot, Onions, Salt, Sunflower Oil
Description:
Official:
"Chili Relish Ilōba is a hot chili relish created from Cameroonian peppers using ancient ethnic recipe."
User Reviews
A4.6

Reviewed by Serenamariericker29 on March 30th, 2017

Taste: 4.9
Aroma: 4.9
Looks: 4.9
Heat: 3.5
Label: 4.2

Label:

Tight snap lid. Clear wording and colorful label. Unique more thought out labelling than other companies I have seen the past. All labeled for individual flavors.

Looks:

Looks amazing, deep colors for their individual relishes. Spreads easily and not gritty at all. Pasty like texture. Mmmm

Aroma:

Strong , pungent smell. I smell the ghost peppers!! I love peppers.

Taste:

If you like regular relishes and you like hot sauces. Well this is a must!! Spicy relishes with a kick and unique delicious tastes.

Heat:

Im used to very hot so I give it a 3.5. But for the average person maybe closer to a 4?

Overall:

Their Chili relishes are punchy, but not too too hot. The heat comes instantly and sits for a bit, but then it leaves abruptly that acts like a catalyst for you to get more. The more you put on, the more strong taste you are going to enjoy. Strong flavorful aroma on the chili relishes. Essentially its a great garnish (hotdogs, hamburgers) but works well also dribbled over rice & chicken!!! They are delicious. My favorite is the red! Their All Purpose Seasonings packs a small punch of heat but will be delicious in any recipe you usually use them in, but with a little extra spice!!! Delicious sprinkled over chicken breast , steaks amd kabobs.