oo'mämē - Chinese Chile Crisp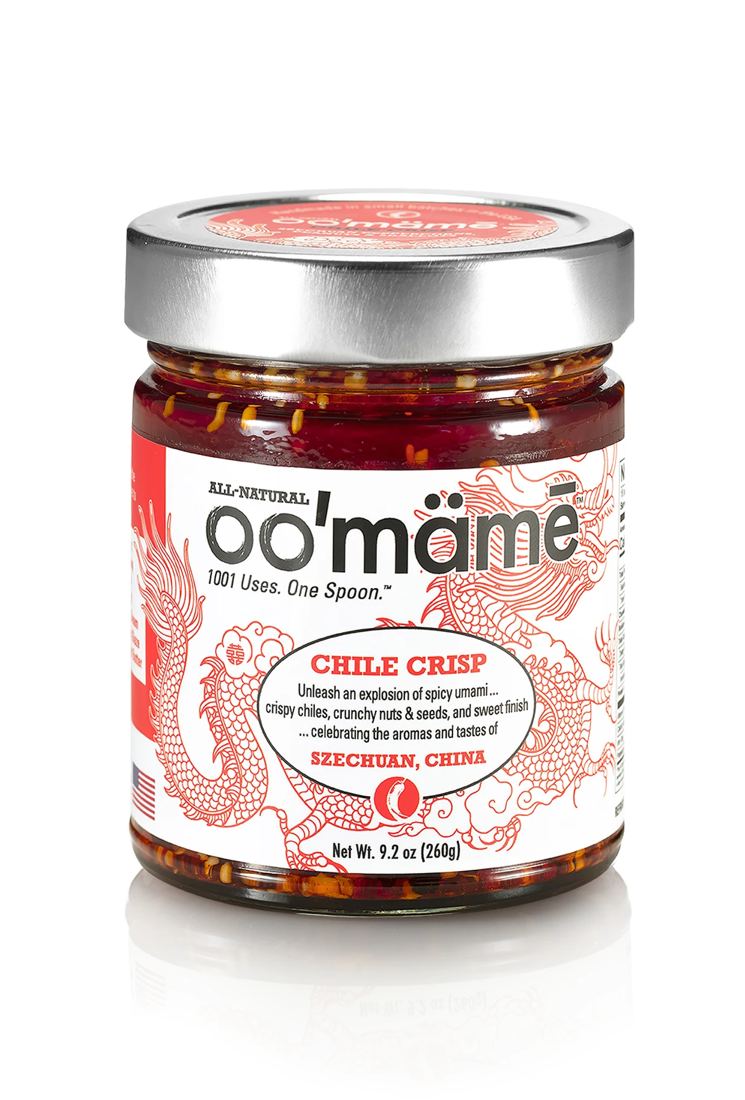 Maker:
Fifth Taste Foods, LLC
St Louis, MO, United States
Ingredients:
High Oleic Sunflower Oil, Fermented Black Beans, Crushed Red Pepper, Crystallized Ginger, Peanuts, Sesame Oil, Dried Garlic, Sesame Seeds, Shallots, Szechuan Peppercorns
Description:
Official:
"1001 Uses 1 Spoon is our tagline based on how versatile this Chile Infusion is to use. Our Chinese flavored oo'mämē™ Chile Infusion brings layers of spicy Szechuan flavors, while also adding a variety of textures to create that party in your mouth feel. Tingly Mala peppercorns, spicy red pepper flakes, chewy crystallized ginger, savory fermented black beans, and crunchy peanuts. Add to any nut butter for a dip or to pasta, rice or vegetables and Yum! Umami is the Fifth Taste and we have created an all-natural Umami flavor bomb in a jar - we hope you enjoy eating and sharing with friends as much as we did creating it."