oo'mämē - Indian Chile Crisp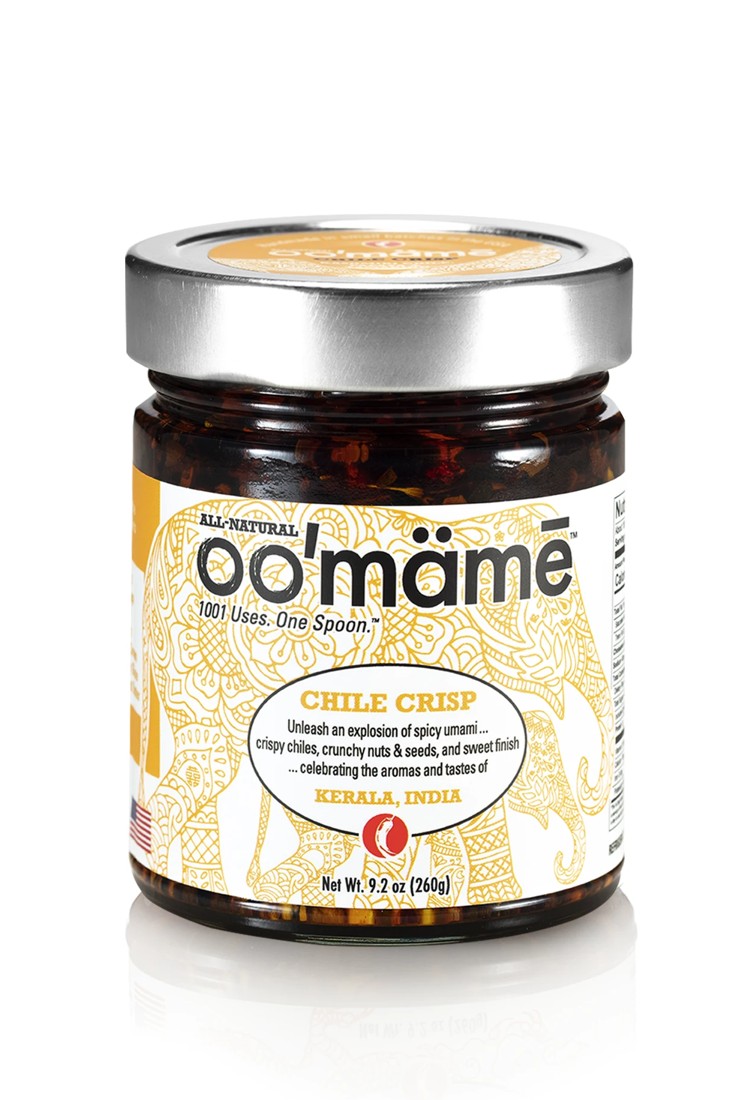 Maker:
Fifth Taste Foods, LLC
St Louis, MO, United States
Ingredients:
High Oleic Sunflower Oil, Dried Papaya, Fermented Black Beans, Peanuts, Crushed Red Pepper, Unsweetened Coconut, Dried Onion, Turmeric, Cumin, Fennel, Masala Spice Blend, Tamarind, Kashmiri Chile
Description:
Official:
"oo'mämē Indian Chile Crisp celebrates the "land of spices" in Kerala, India. We have created our own garam masala, redolent of the indigenous spices from the southern Malabar coast. Layers of umami, roasted peanuts, grated coconut and sweet papaya married with these pungent spices and chiles transform basic into brilliant with the addition of just one spoonful.

Unleash an explosion of spicy Umami. Crispy Chiles, crunchy nuts & seeds, and sweet finish. Celebrating the aromas and tastes of Kerala, India."