oo'mämē - Mexican Chile Crisp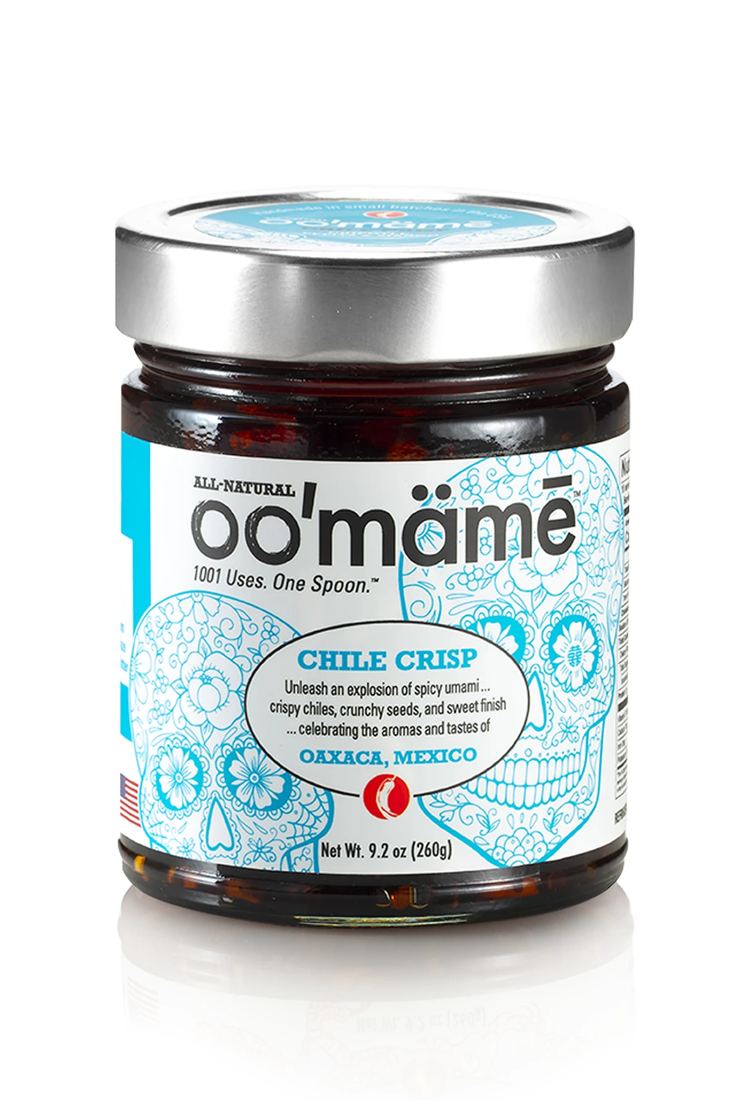 Maker:
Fifth Taste Foods, LLC
St Louis, MO, United States
Pepper(s):
Chipotle, Guajillo
Ingredients:
High Oleic Sunflower Oil, Pepitas, Dried Mango, Fermented Black Beans, Agave Nectar, Ancho, Guajillo, Chipotle And Pasilla Peppers, Cider Vinegar, Dried Onion, Crushed Red Pepper, Orange Peel
Description:
Official:
"1001 Uses. One Spoon. is our tagline and the best way to describe this new Chile Infusion.
This product marries the earthy flavors of Ancho, Chipotle, Guajillo and Pasilla chiles fried until crisp and combined with toasted pepitas, onion, orange peel and fermented balck beans to orchestrate the ultimate in all-natural umami flavor. The product is more layers of flavor than intense heat and ends with a surprise of small bits of Mango to complete the party in your mouth. Made in the USA, Vegan an Keto friendly approved by Dr. Axe."