oo'mämē - Moroccan Chile Crisp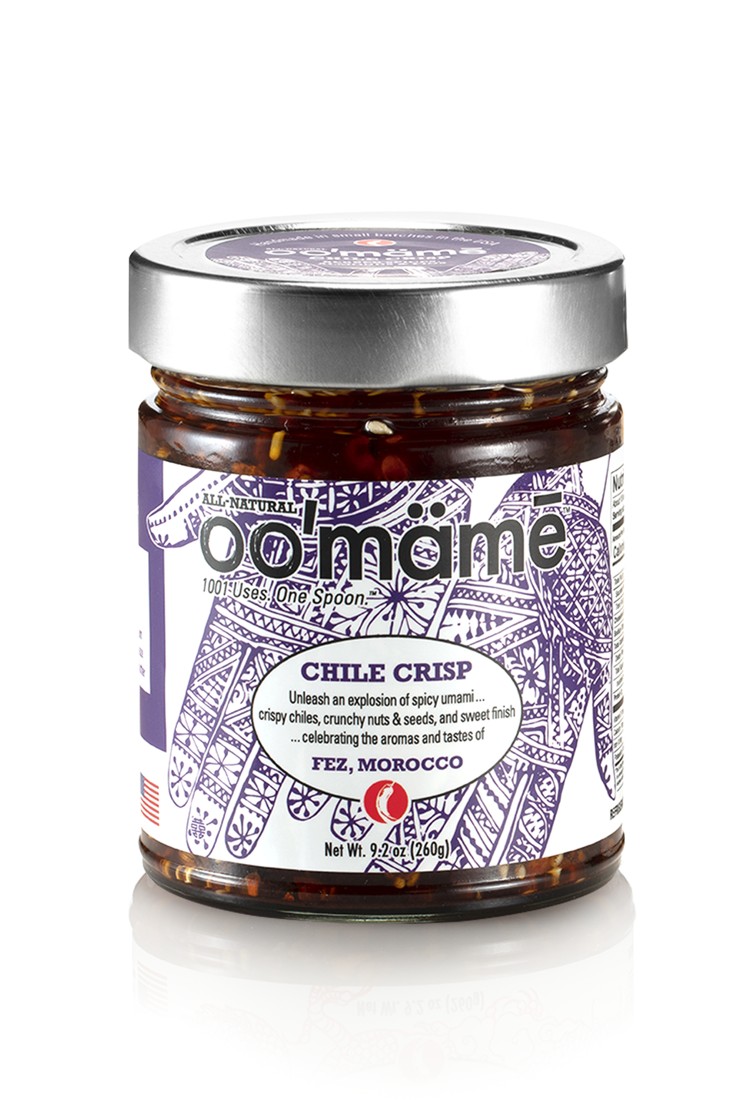 Maker:
Fifth Taste Foods, LLC
St Louis, MO, United States
Ingredients:
High Oleic Sunflower Oil, Crushed Red Pepper, Almonds, Dried Figs, Fermented Black Beans, Crystallized Ginger, Dried Garlic, Quatre Spice, Sesame Seed, Aleppo Pepper, Orange Peel, Korintje Cinnamon, Berber Spice Blend, Ajwain
Description:
Official:
"Journey to the ancient medina in Fez, the culinary capitol of Morocco. We combine our own selective spice blend in the style of Ras el Hanout, the best a spice trader has on hand, adding umami and marrying it with jammy figs, fragrant orange peel, sweet ginger, and crunchy roasted almonds. Lastly, we infuse this exotic blend into a high-oleic sunflower oil. The result is transporting and an aromatic, robust condiment that will make mealtime magical.

Unleash an explosion of spicy umami. Crispy Chiles, Crunch Nuts & Seeds, and Sweet Finish. Celebrating the Aromas and Tastes of Fez, Morocco."