Pain Is Good - Habanero Pepper Sauce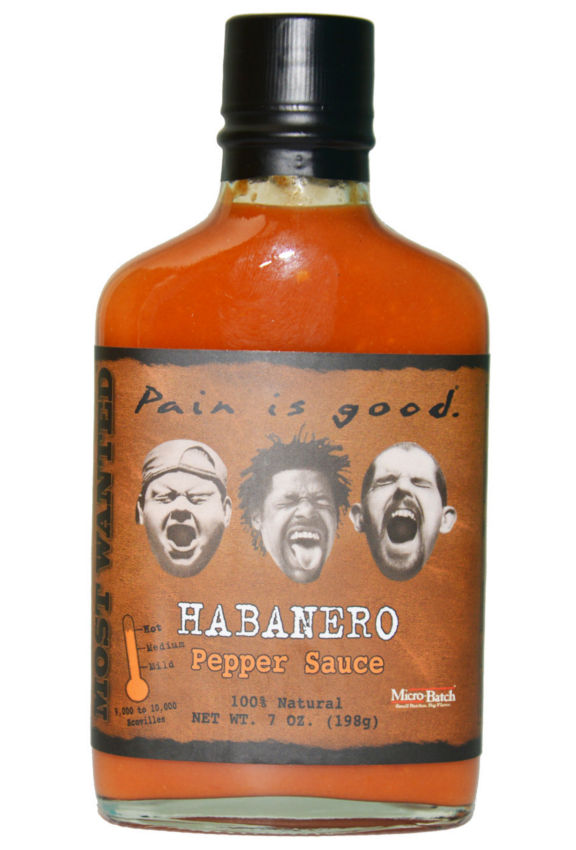 Maker:
Original Juan Specialty Foods
Kansas City, KS, United States
Pepper(s):
Habanero
SHU
:

10,000
Ingredients:
Habanero Peppers, Vinegar, Water, Mustard, Carrots, Garlic, Onion Powder, Salt, Ascorbic Acid, Natural Thickener, Turmeric.
Description:
Official:
"The pain gang is at it again! The Sultan's of Sizzle have been scheming together and concocting their secret recipes to bring you the latest in their line of hot! They've taken a break from their signature sauces to bring you back to a simpler, more traditional style of sauce. So whether you're eatin' some crawdads, eggs, tacos or a big fat juicy ribeye steak, this habanero hot sauce will do you just fine, so enjoy!"
User Reviews
A4.3

Reviewed by Kebiko on June 5th, 2019

Taste: 4.7
Aroma: 4
Looks: 4.3
Heat: 3
Label: 3

Label:

I'm not particularly a fan of the label. Every time I grab the bottle out of the refrigerator I see the 3 Stooges. Don't get me wrong, I love the Stooges but do not care for this label all that much.

Looks:

Orange! Not too runny which is how I like it. Smooth texture.

Aroma:

Mustard, turmeric and garlic stand out for me.

Taste:

I was never much of a fan of mustard based hot sauces but this one was a game changer for me. Love it! Fruity touch. Mustardy garlic flavor.

Heat:

For me, this one is on the mild side.

Overall:

I love this sauce. It goes well with about anything. Love it on pizza and sandwiches. Use this instead of mustard.