Pallotta Hot - Original Pepper Sauce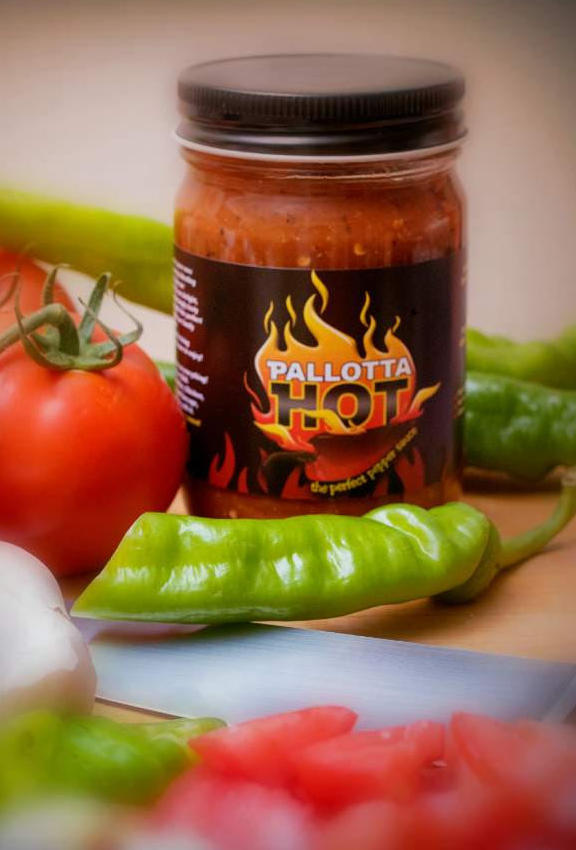 A+

4.9

/

5

BASED ON

3

REVIEWS
Maker:
Pallotta Hot LLC
Clifton, NJ, United States
SHU
:

1,500
Ingredients:
Long Hot Peppers, Tomatoes, Garlic, Spices
Description:
Official:
"Made from fresh vegetables, this is not a hot sauce but a pepper sauce. Taste the freshness of the veggies first, then feel the heat. First flavor, then heat. It perfectly flavorful pepper sauce."
User Reviews
A+4.7

Reviewed by MartyColeman on September 1st, 2017

Taste: 5
Aroma: 4.6
Looks: 5
Heat: 2.9
Label: 4.5

Label:

Sharp! Very polished look! Well done!

Looks:

Exactly what you want hot sauce to look like!

Aroma:

You can actually smell the freshness!

Taste:

Simply amazing! Fresh and delicious! I'm so impressed with its ability to pair with so many different things!

Heat:

It is the perfect amount of hotness!

Overall:

This is absolutely the best Hot Pepper Sauce I've ever tasted! I put it on almost everything! Steak, eggs, wings, etc! But I especially love it on hot dogs! The freshness and consistency are like heaven in your mouth!

A+5.0

Reviewed by HotgirlK on August 31st, 2017

Taste: 5
Aroma: 4.6
Looks: 4.8
Heat: 4.5
Label: 4.8

Label:

Very sharp, appealing to the eye and pleasing.

Looks:

Lots of texture, not watery, it's in a glass jar and you need a spoon to apply to the food.

Aroma:

Fresh smelling, you can notice the pepper smell right away

Taste:

The pepper is the first powerful taste, then the heat hits. I tried it on tacos and pizza and it paired very well without overpowering the food.

Heat:

Flavor the pepper hits you first, then the burn

Overall:

The freshness of the pepper comes through. The thick consistansy is very different than other Pepper sauces and refreshing. Overall, unique and very flavorful with the right amount of heat.

A+5.0

Reviewed by Hotsaucefan on August 18th, 2017

Taste: 5
Aroma: 5
Looks: 5
Heat: 4
Label: 5

Label:

the label is perfect...such an eye catching logo that draws you right in!

Looks:

beautiful color and wonderful texture

Aroma:

perfect blend of peppers and spices

Taste:

The taste and texture are unique and incredibly fresh! It packs a nice little punch of heat and adds a ton of flavor to just about any food!!

Heat:

PallottaHot has just the right amount of heat, it allows you to still enjoy your food by enhancing flavor.

Overall:

I try new hot sauces everywhere I travel and this is by far one of my favorites. It simply pairs well with everything and does not overpower the food you are putting it on. The things I love most are the freshness, the texture and the perfect amount of heat for me. I have literally put this sauce on everything and LOVE it!!!