Pantry by Nature - Tiger Sate: Hot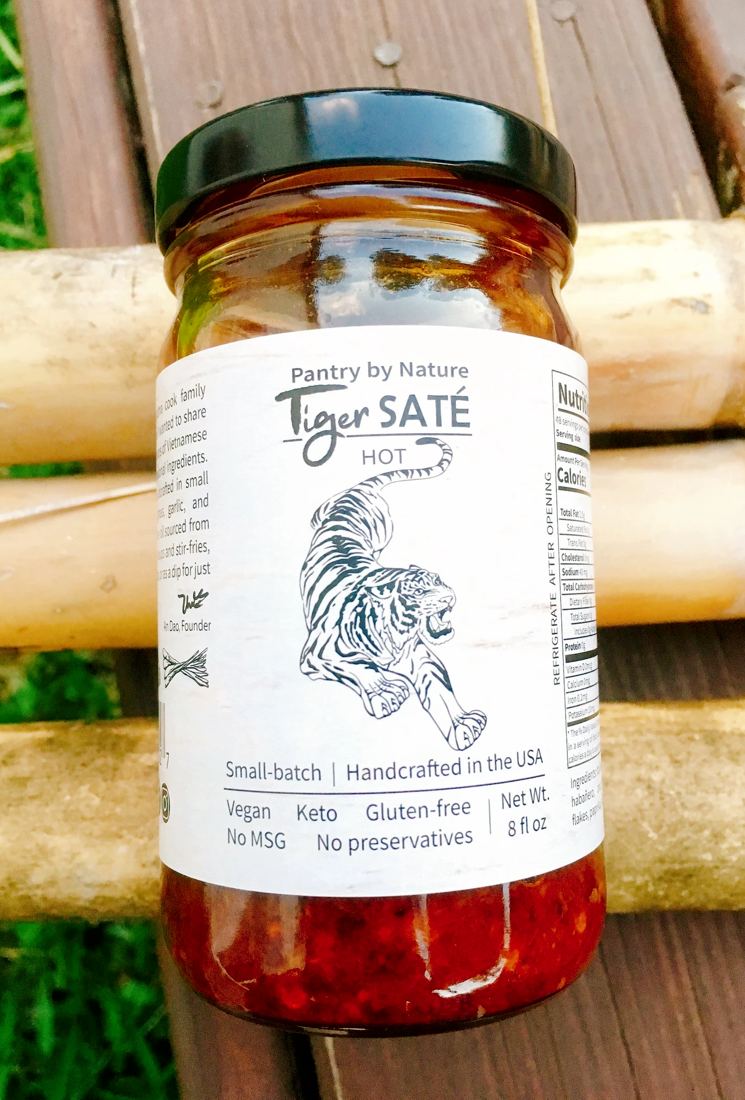 Maker:
Pantry by Nature
Houston, TX, United States
Pepper(s):
Habanero, Cayenne, Jalapeño
SHU
:

5,000
Ingredients:
Fresh Lemongrass, Garlic, Habanero Or Jalapeno, Extra Light Olive Oil, Red Pepper Flakes, Paprika, Cayenne Pepper, Sugar, Salt
Description:
Official:
"Go beyond empty heat with a Vietnamese take on chili sauce: lemongrass, garlic, and habañero peppers toasted in extra light olive oil for a full-bodied, fragrant sauce with an all-natural kick. Use as a dipping sauce, a soup base, or in stir fry. As always, no MSG or preservatives, just fresh herbs and spices. Vegan and gluten-free. Handcrafted in the USA."