Pepplish Provisions - Mango Garlic Hickory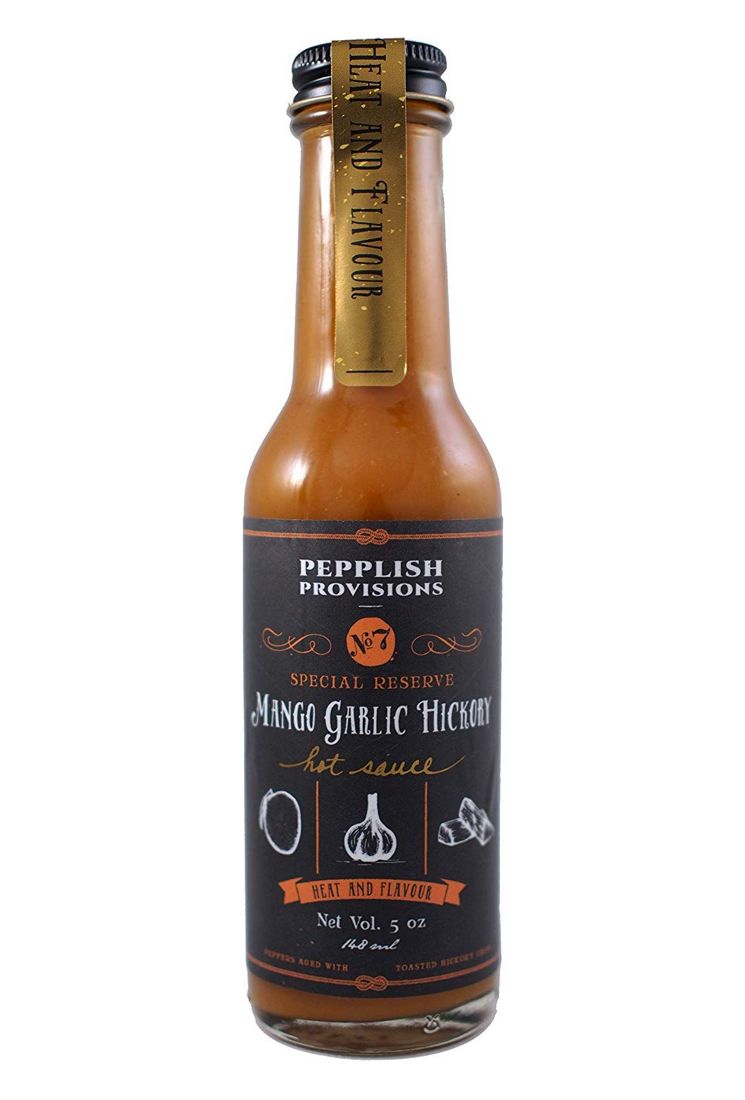 Maker:
Pepplish Provisions
Queens, NY, United States
Pepper(s):
Habanero, Bhut Jolokia (Ghost Chili), Carolina Reaper
Ingredients:
Aged Peppers (habanero, Ghost, Carolina Reaper), Cider Vinegar, Mango, Water, Garlic, Agave Syrup*, Liquid Hickory (hickory Smoke Concentrate, Water), Salt, Arrowroot, Spices
Description:
Official:
"No. 7 is a FIERY Louisiana-style sauce made from aged peppers, mangoes, garlic, and that delicious smoked hickory flavour. However, don't be fooled by our other sauces, this one is on another level. In addition to the habanero and ghost peppers, we also add reapers!"