Pika Este - Hot Pepper Paste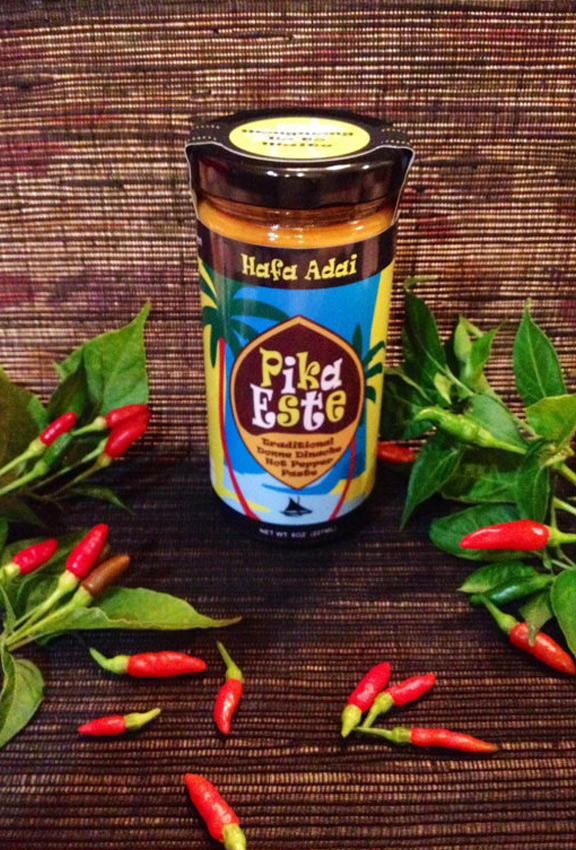 Maker:
Layna sa Pika Este
Hillsboro, OR, United States
SHU
:

95,000
Ingredients:
Fermented Peppers, Lime, Sea Salt, Bonito Flakes, Garlic, Creamed Coconut, Sweet Peppers, Palm Sugar, Roasted Peppers
Description:
Official:
"Known on the island of Guam as Donne Sali, the "Boonie Pepper" is a small, bright red, and pungent fruit used in the sauces that compliment many traditional Chamorro dishes. These peppers have been grown on Guam since the time of the Spanish arrival in the Mariana Island and can be found today in both backyard gardens as well as the wild. Legend has it that the earliest plants were originally spread from Guam to the nearby islands by the Sali, a local bird that feeds on their seeds. We at LaynaSaPikaEste strive to continue this movement, spreading the Boonie Pepper to new taste buds and locations while connecting them to its uniquely Chamorro heritage. Our recipe begins with using peppers grown from the highest-quality seeds that are then aged to achieve a unique flavor and complexity. We are pleased to offer the one and only Donne Sali hot pepper paste to you and the community
Buen Prubechu"