Red's - Devil Wing Barbecue Sauce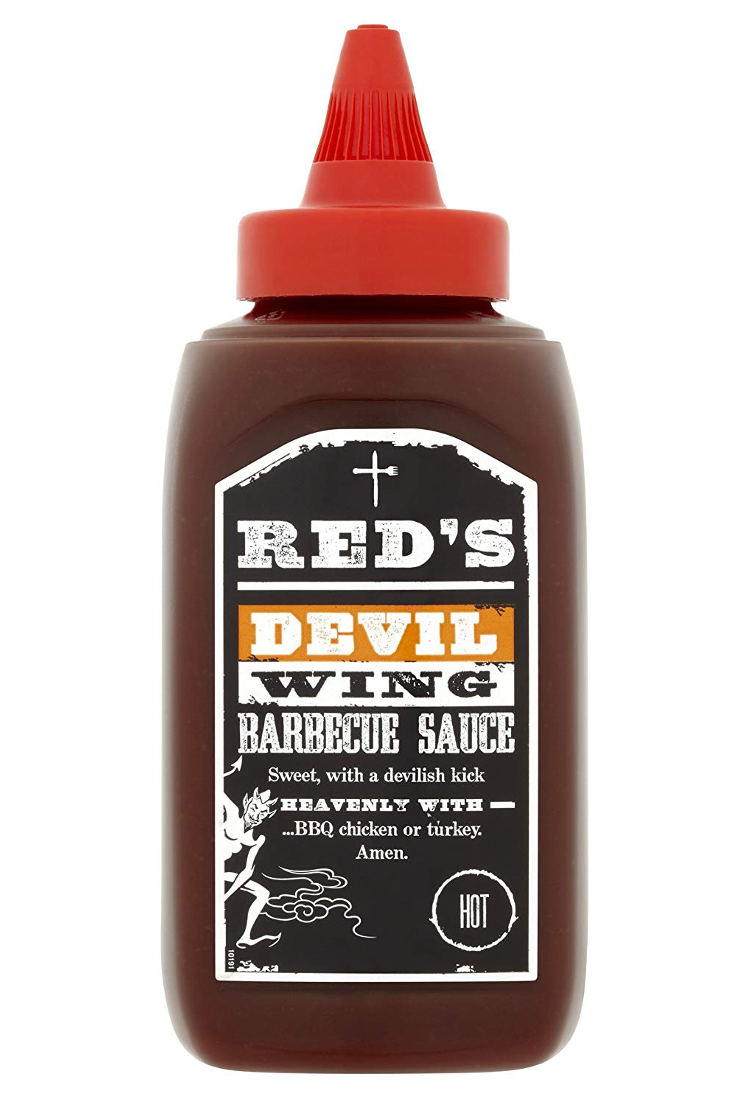 Maker:
Red's
United Kingdom
Pepper(s):
Habanero
Ingredients:
Water, Demerara Sugar, Red Chilli Puree, Tomato Paste, Brown Sugar, Vinegar, Orange Puree, Habenero Puree
Description:
Official:
"Sweet, with a devilish kick"
User Reviews
B+3.7

Reviewed by LewisW295 on January 15th, 2019

Taste: 4.9
Aroma: 3.6
Looks: 3
Heat: 2.7
Label: 4.9

Label:

Interesting label. Definitely got a marketing department behind the design.

Looks:

Burgundy to brown in color with a ketchup consistency. Texture is very smooth aside from the chilli seeds in the sauce.

Aroma:

Smells rather sweet with the orange breaking through. The only sign of chilli is the presence of vinegar.

Taste:

Very, very sweet. The fruits within definitely burst out and provide an awesome flavour. A very nice, flavourful experience.

Heat:

Heat comes in quite suddenly behind the flavour. It's not quite got me looking for a milk carton, in fact I'm quite far from it. Very pleasant burn followed by a residual heat that lingers with a hint of the taste.

Overall:

There's nothing particularly wrong with this sauce but I did find it underwhelming from the packaging perspective. Great heat and a beautiful flavour make this one of my go to BBQ sauces. My only con would be the overhyped packaging but once you get past that, it's spicy BBQ nirvana!