Rhode Island Red Hot Sauce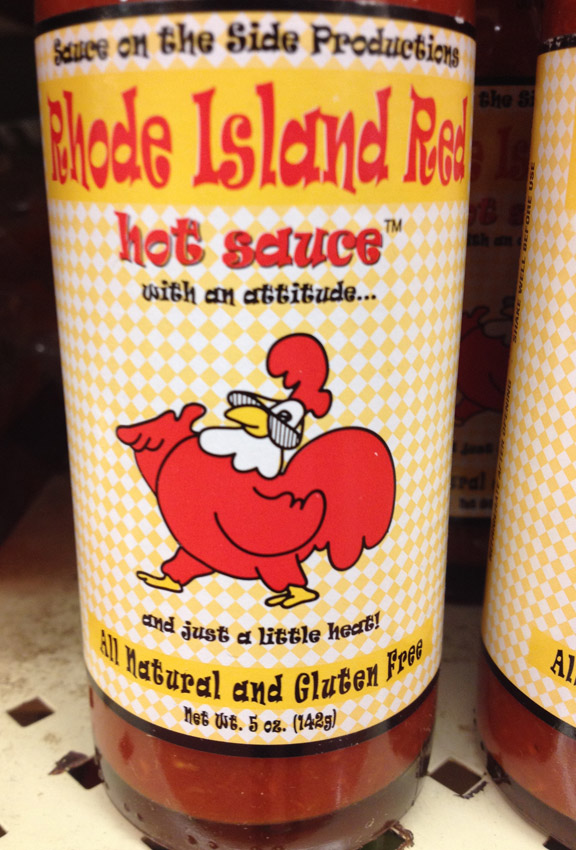 Maker:
Sauce on the Side Productions
Exeter, RI, United States
Ingredients:
Peppers, Tomatoes, Carrots, Vinegar, Mustard, Salt, Sugar
Description:
Official:
"A fabulous sauce that will enhance, not overpower, your food. Made with peppers, peppers, peppers, tomatoes, carrots, vinegar, mustard, salt, sugar, and love. Rhode Island Red has been described as addictive by hot sauce aficionados. It's the perfect combination of peppers and other fresh vegetables that gives Rhode Island Red its distinctive "sweet heat", making it the ideal sauce for cooking or finishing your favorite dish."