Salsa Indomable - Chile Piquín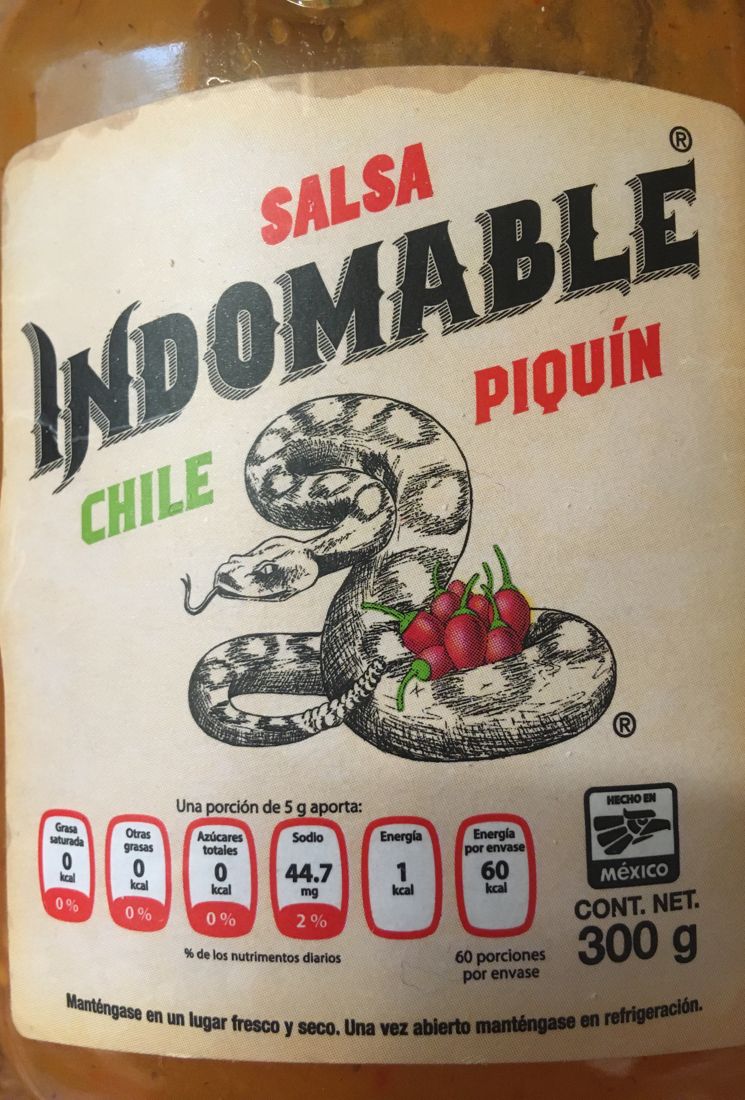 Maker:
Salsa Indomable
Nuevo León , Mexico
Pepper(s):
Arbol
Ingredients:
Vinegar, Carrots, Chile Piquín, Iodized Salt, Mixed Spices, Sodium Benzoate, Xanthan Gum, Yellow #5, Yellow #6, Red #40
Description:
Official:
"For those with a challenging personality, our chili pepper sauce has the heat that you crave. This sauce goes great with tacos or snacks to your liking. We challenge you to create different combinations and let your imagination run wild."