Scotty O'Hotty - The Ghost Sauce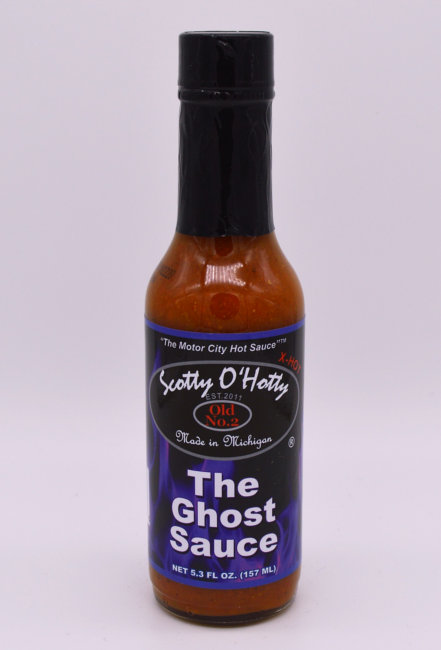 Maker:
Scotty O'Hotty
Dearborn Heights, MI, United States
Pepper(s):
Jalapeño, Bhut Jolokia (Ghost Chili)
Ingredients:
Vine Ripened Tomatoes, Beer, Onion, Ghost Peppers, Roasted Bell Peppers, Vinegar, Tomato Sauce, Mango, Carrots, Tomato Paste, Roasted Garlic, Jalapeños, Radishes, Cayenne, Olive Oil, Sea Salt, Honey, Assorted Spices, Liquid Smoke, Xanthan Gum
Description:
Official:
"The Ghost with the most Baby! Fire roasted excellence in a bottle. Fall in love with our ALL NATURAL Ghost Pepper Sauce that can be poured on anything. We take pride in the FLAVOR and add the heat for fun."