Scoville Brothers - Rock Star Hot Sauce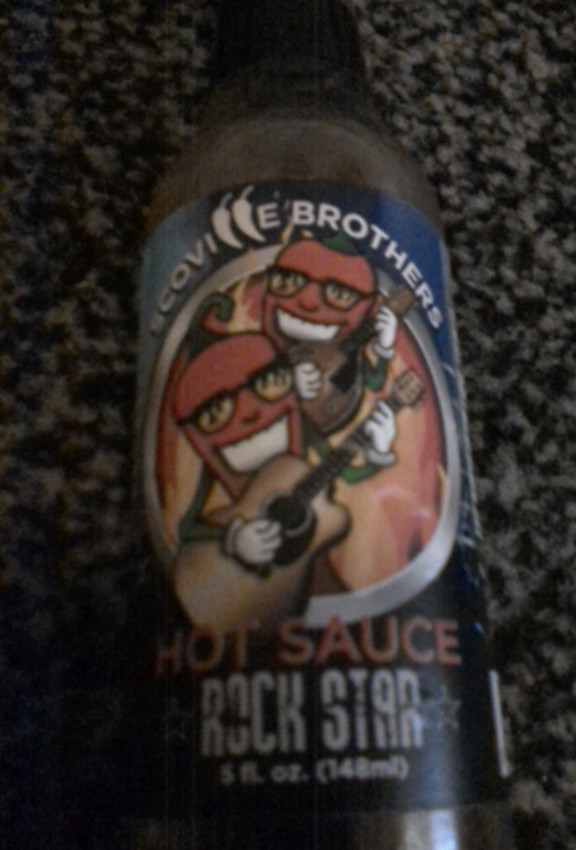 Maker:
Scoville Brothers
Kouts, IN, United States
Pepper(s):
Habanero, Cayenne
Ingredients:
Water Vinegar Cayenne Pepper Salt Habanero Pepper Agave Syrup Tomato Xanthan Gum Carrot Spices Garlic Sodium Benzoate
Description:
Official:
"At Scoville Brothers we are on a mission: the pursuit of spicy food and hot music. We invite you to find out for yourself why Scoville Brothers is quickly becoming a household name. If you're looking for sauces that focus on sending flames out your orifices, you should look elsewhere, But if you want the perfect blend of heat and unsurpassed flavor please give our sauces a try. One taste will convince you.....IT'S THE REAL DEAL!"