SH' THAT'S HOT! - Angry Ginger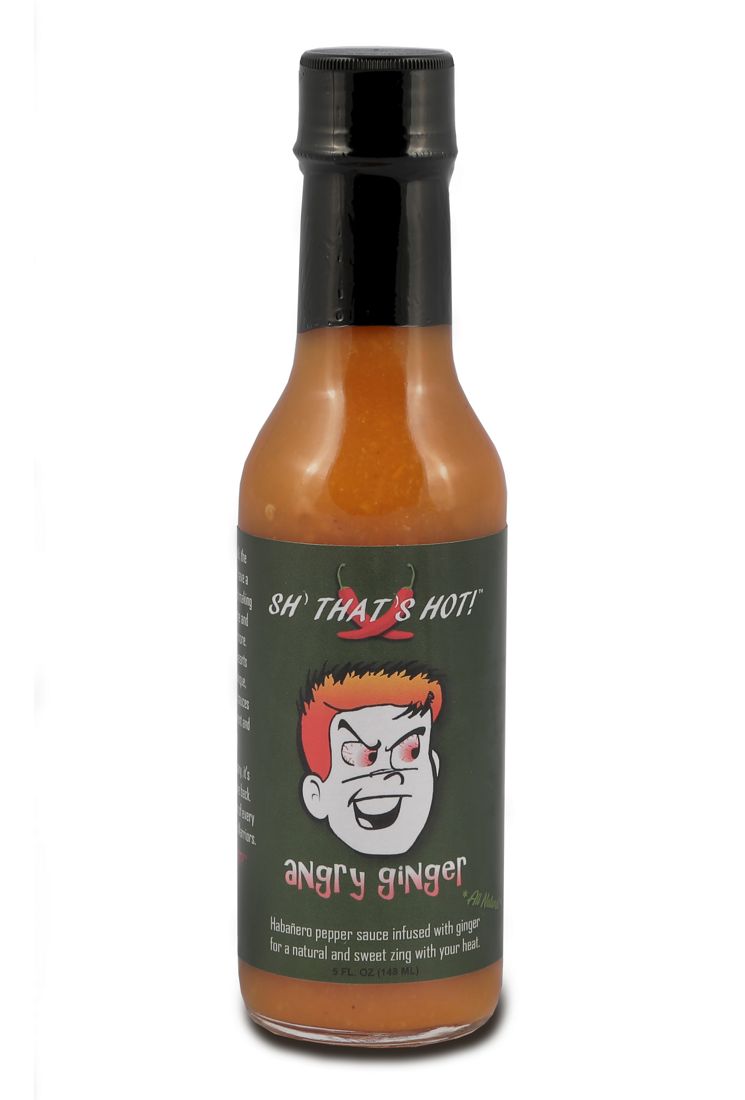 Maker:
SH' THAT'S HOT!
Chicago, IL, United States
Pepper(s):
Habanero
SHU
:

100,000
Ingredients:
Carrots, Distilled White Vinegar, Habanero Peppers, Lime Juice, Ginger, Garlic, Salt
Description:
Official:
"Habanero pepper sauce infused with ginger for a natural and sweet zing with your heat. Extreme front end Ginger flavor with habanero bite."
User Reviews
A+5.0

Reviewed by shthatshot on August 4th, 2019

Taste: 5
Aroma: 5
Looks: 5
Heat: 4
Label: 5

Label:

The cartoon ginger with bloodshot eyes is hysterical. Don't we all know an angry ginger?

Looks:

Beautiful bright orange and nice thick consistency.

Aroma:

Very strong ginger forward aroma followed by habanero.

Taste:

Ginger forward compliments the habanero well. Absolutely amazing flavor but if you don't like ginger stay away.

Heat:

Not the hottest sauce out there but enough burn to keep you happy.

Overall:

Absolutely perfect sauce for anyone who likes ginger. It is their best seller.