SH' THAT'S HOT! - Fresno, Fres-Yes.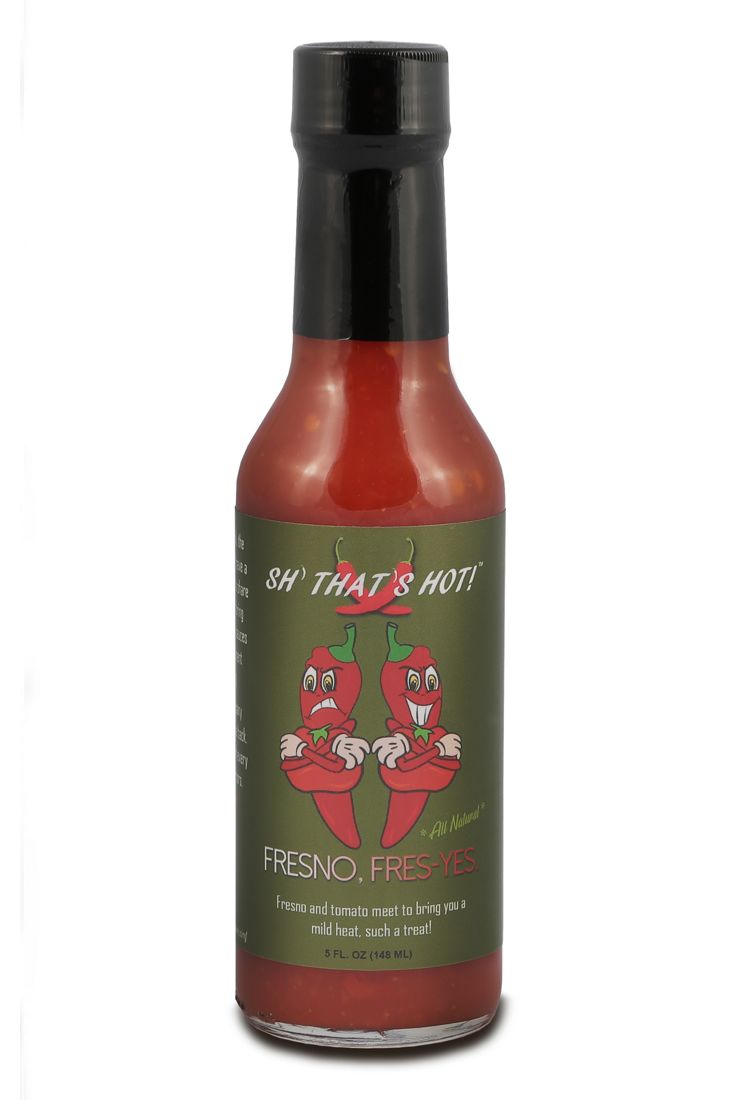 Maker:
SH' THAT'S HOT!
Chicago, IL, United States
Pepper(s):
Fresno
SHU
:

1,500
Ingredients:
Tomatoes, Lime Juice, Fresno Peppers, Distilled White Vinegar, Tamarind Paste, Blue Agave Syrup, Garlic, Celery Salt
Description:
Official:
"Fresno & tomato meet to bring a mild heat. Perfect replacement for ketchup or to spice up any tomato based sauce. Mix with pizza sauce, spaghetti sauce, sloppy joe, or add it to a bloody mary!"
User Reviews
A+5.0

Reviewed by shthatshot on August 4th, 2019

Taste: 4.9
Aroma: 5
Looks: 4
Heat: 2
Label: 5

Label:

Funny name with funny art that immediately tips off the ingredients.

Looks:

Bright red, thicker than most sauces but not as thick as their other sauces.

Aroma:

When you open the bottles you get an instant scent of a fresh garden with tomatoes.

Taste:

The fresnos peppers work well with tomatoes. Very tomato forward. Perfect for any Italian dish. Use this to replace ketchup.

Heat:

Very mild sauce with very little burn. Great sauce for a beginner.

Overall:

This sauce has amazing flavor. It compliments any dish with tomatoes. Very mild and great sauce to turn someone who is afraid of hot sauce into a chili-head.