Shark Brand - Thai Sriracha Sauce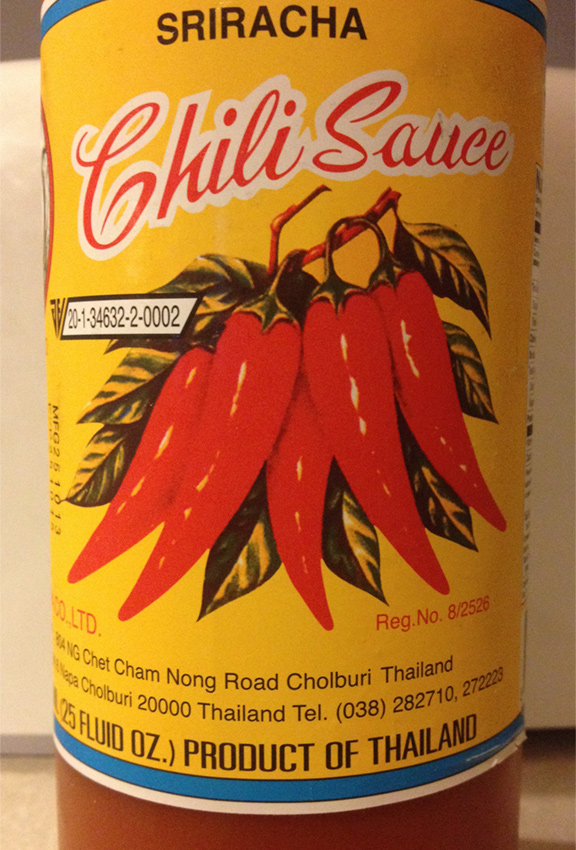 Maker:
Kosol-Ampa Co. Ltd.
Cholburi, Thailand
SHU
:

1,200
Ingredients:
Chilli, Water, Sugar, Garlic, Salt, Vinegar
Description:
Official:
"This is our favorite sriracha sauce because it's one of the original classics that's been sold for years in Thailand. Made in the Sriracha region of Thailand. It's the real thing--what the Thai people eat--and it's all natural without preservatives or artificial colors. Shark brand has a good mix of chile heat, and sugar/garlic/vinegar overtones to make it tangy and a bit sweet."
User Reviews
A4.5

Reviewed by birdybill42 on October 20th, 2015

Taste: 4.4
Aroma: 4.5
Looks: 4.3
Heat: 2
Label: 4.3

Label:

A yellow label with a bunch of red ripe thai chiles. It declares Sriracha Chile Sauce with a small swimming shark circled to the left.

Looks:

Thinner than most srirachas and perfect straight out of the bottle for dipping. Its color is an intense orange red that says ripe chiles.

Aroma:

A soft and fragrant pungency with background garlic.

Taste:

Absolutely delicious. A perfect balance of sour to sweet with lingering heat and a subtle garlic nose.

Heat:

Not fiery, but lingering.. The heat of this sauce takes more of a background role to the flavor of all the ingredients combined. The heat is accessible to the chile novice or the experienced Scoville fanatic.

Overall:

I've been using this sauce for more than 25 years, and though I'm fond of many other sauces of this type, this one has always been a staple for me. If you haven't tried it it's worth looking for. I live in the SF Bay Area and it's easily found here, but it can also be found online such as Amazon or other food outlets.