Swamp Dragon - Tequila Hot Sauce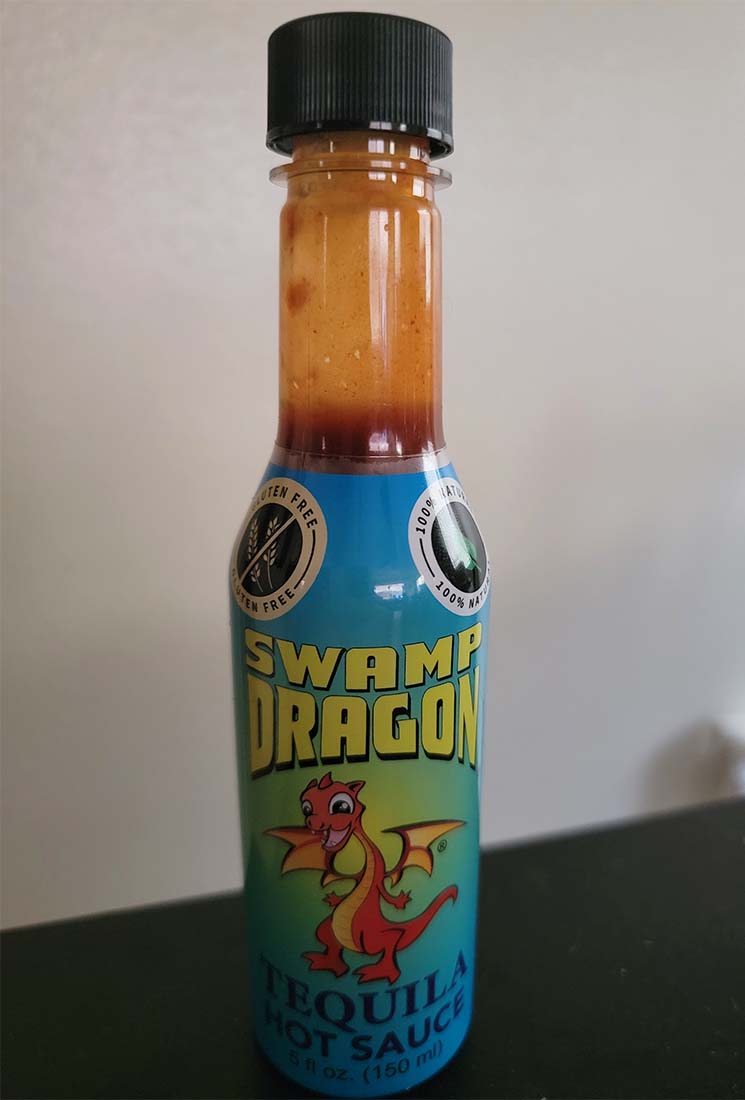 Maker:
Swamp Dragon
Baton Rouge, LA, United States
Ingredients:
Aged Peppers, Tequila
Description:
Official:
"Earthy agave will fire a spicy fiesta in your mouth when the Tequila Dragon dresses up your tacos, fajitas, margaritas, or even tres leches during your next culinary adventure!"
User Reviews
C+2.8

Reviewed by EpochPeppa on June 23rd, 2021

Taste: 2.5
Aroma: 3.5
Looks: 4.2
Heat: 2.4
Label: 2.8

Label:

Rather basic labeling, the bottle is colored according to the alcohol they use but otherwise there is not visual depiction of the character of the hot sauce.

Looks:

Classic red hot sauce color, texture and consistency is very fine and homogeneous. A little on the lighter side but not too runny or oily.

Aroma:

Chili peppers with a hint of cheap agave tequila.

Taste:

This hot sauce has no vinegar so there is nothing in the way of a traditional pickled pepper taste. The first note I picked up was watered down cheap tequila, the kind you get when you order the house margarita at a Mexican restaurant. The peppers come in later and are rather non-descript. It wouldn't be too much of a stretch to say I got some phenolic clove flavors as well.

Heat:

If you've had red hot, the intensity and duration is pretty much identical.

Overall:

Overall this is an easy to use hot sauce that won't offend anyone. The tequila flavor is present but somewhat subdued. This hot sauce is vegetarian friendly, gluten free, 100% natural, and vinegar free so it should go well with a variety of dishes and people.