Taylor's Ultimate - Peruvian Gold Hot Sauce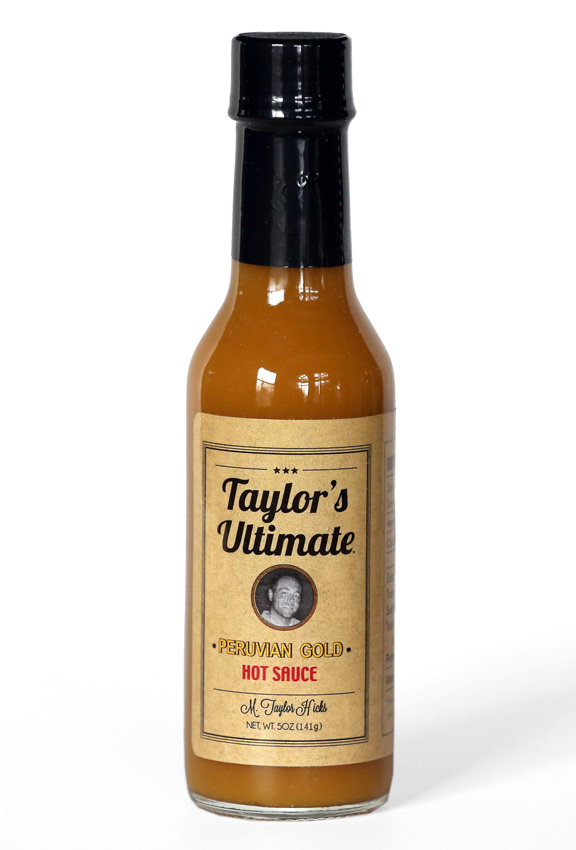 Maker:
Taylor's Ultimate Gourmet Sauces
Coconut Grove, FL, United States
Pepper(s):
Habanero
Ingredients:
Garlic, Habanero
Description:
Official:
"Peruvian Gold Hot Sauce is rich in flavor and heat with a touch of garlic and Peruvian flair. It's crafted for hot sauce lovers with a distinctly different level of heat than you'll find in our two milder hot sauces"
User Reviews
A+4.7

Reviewed by tpobrien59 on April 14th, 2016

Taste: 4.6
Aroma: 4.5
Looks: 4.5
Heat: 3
Label: 4.5

Label:

Attractive and clean labeling that clearly states what the product is.

Looks:

The goldfish color is different than many other hot sauces, but not off-putting. The texture and consistency are great.

Aroma:

Aromatic and pleasant to the nose.

Taste:

The taste of this sauce is deep and very good, especially on eggs. There are a number of levels of flavors that cross the palate.

Heat:

Not much burn, but extremely flavorful.

Overall:

This is an excellent product! Taylor's has delivered a sauce that is full of habanero flavor, but is not extremely hot. The wonderful flavor of the pepper has an opportunity to shine through.