the CHILLI effect - Heads or Tails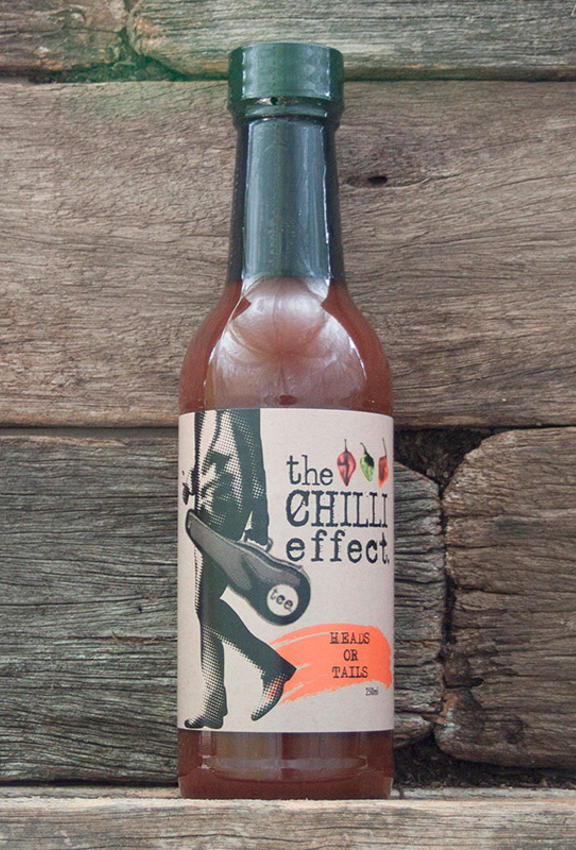 Maker:
the CHILLI effect
Australia
Pepper(s):
Habanero
Ingredients:
Tomato Puree, Water, Molasses, Balsamic Vinegar, Apple Cider Vinegar, Red Wine, Habanero Chilli, Brown Sugar, Onion, Garlic, Salt, Allspice, Pepper, Xanthan (415), Hickory Smoke Powder.
Description:
Official:
"Heads or Tails is our gourmet BBQ sauce, crafted with smoky depth and finished with a chilli edge.

As a hot BBQ sauce, Heads or Tails is perfect for a Low 'n' Slow cook and particularly good with pulled pork or brisket.

So what's the flavour?

Heads or Tails delivers a deep and smoky molasses feel, edged with balsamic vinegar that finishes with a fiery Habanero bite. At 2.5% Habanero this is our mild sauce, see our Chilli Power Curve for our heat levels.

Try Heads or Tails with pulled pork, brisket, ribs, burgers or chicken kebabs.

What's the Chilli?
2% Habanero - Heads or Tails is our mildest sauce, yet still packs some heat."