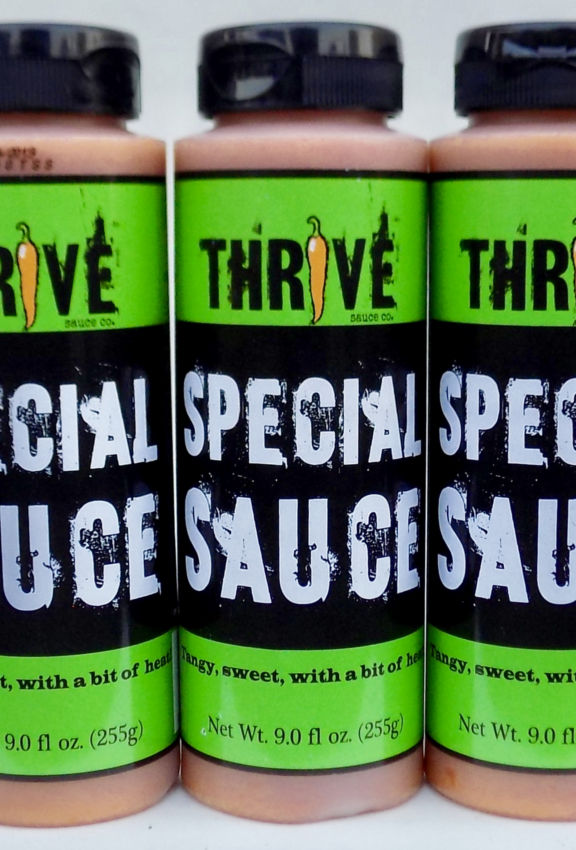 Maker:
Thrive Sauce Co.
Portland, OR, United States
Pepper(s):
Habanero
Ingredients:
Tomato Puree, Water, Roasted Onion, Apple Cider Vinegar, Agave Nectar, Roasted Habanero Peppers, Non-gmo Canola Oil, Roasted Garlic
Description:
Official:
"Special Sauce is a condiment-style all-purpose hot sauce that adds a bit of tang, sweet and heat to your meal. Yes, it contains habanero peppers, but it is balanced enough that you can eat as much as you want without the pain and suffering of most hot sauces. As an added bonus, it's creamy, vegan and gluten free! Special Sauce goes well on eggs and potatoes, turkey sandwiches, mac & cheese. Use it as a marinade, dipping sauce, and everything else!"