Tocino De Fuego (Fiery Spanish Bacon)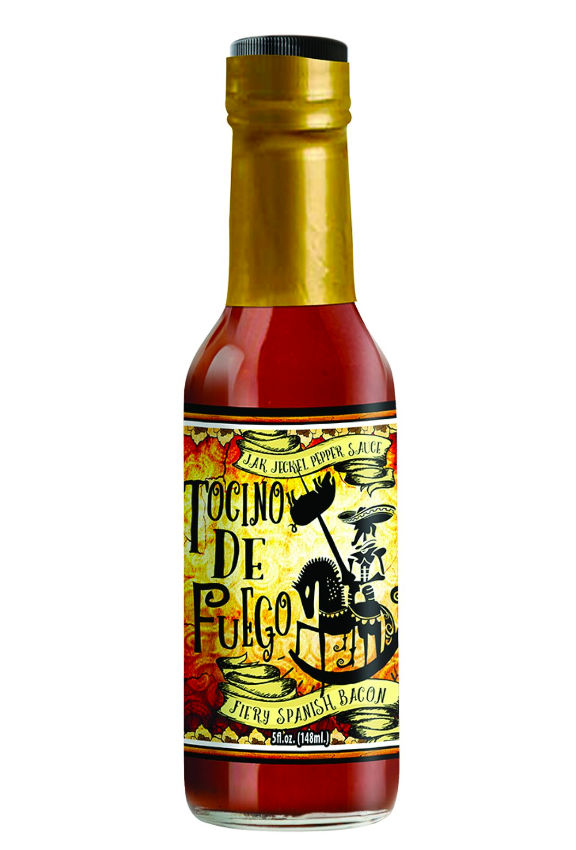 Maker:
Jak Jeckel Pepper Sauce
Philadelphia, PA, United States
Pepper(s):
Habanero
Ingredients:
Water, Habanero, Cane Vinegar, Cilantro, Granulated Sugar, Lime Juice, Paprika, Garlic, Salt, Spices, Toasted Onion Habanero Flakes, Black Pepper, Sodium Benzoate (preservative) Rosemary, Ham Flavoring, Citric Acid, Garlic Powder, Fennel Seed, Xanthan Gum, Spices. Contains, Milk, Wheat, Soy
Description:
Official:
"Fiery Spanish Bacon adds flavor and depth to any dish by delivering that classic peppered bacon taste, without being masked or overpowered by heat or other spices.

Flavor: It boasts a rich cilantro intro, which smoothly leads into an intense BACON flavor followed by a hint of toasted fennel, rosemary and generous habanero heat. This sauce is rounded out out by a delicate balance of salty and sweet and just a hint of dried onion to top it off."