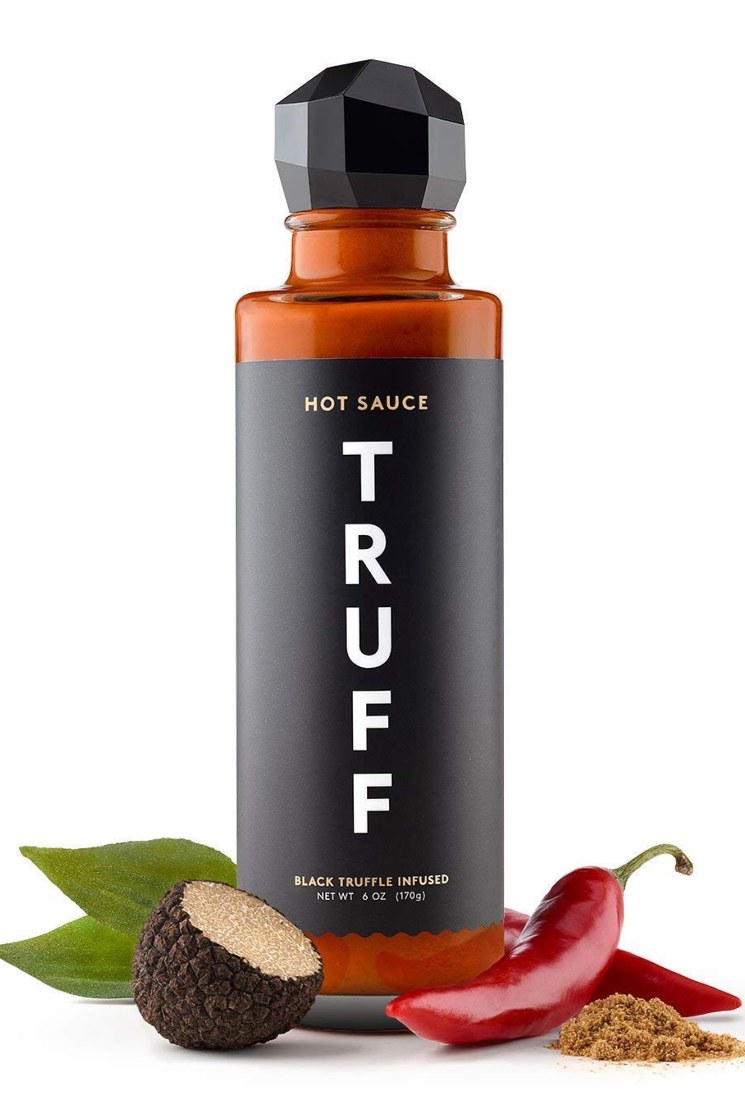 Maker:
Sauce Ventures LLC
Huntington Beach, CA, United States
SHU
:

2,500
Ingredients:
TRUFF® Chili Blend (Red Chili Peppers, Vinegar, Organic Sugar, Garlic, Salt And Black Truffle), Organic Agave Nectar, Olive Oil Infused With Black Truffle Essence, Lycopene And Glycerin (for Color), Organic Cumin, Xanthan Gum
Description:
Official:
"Black Truffle Infused — Our sauce is a curated blend of ripe chili peppers, organic agave nectar, black truffle, and savory spices. This combination of ingredients delivers a flavor profile unprecedented to hot sauce."
User Reviews
A4.6

Reviewed by Snaidero on November 16th, 2020

Taste: 4.5
Aroma: 5
Looks: 5
Heat: 4
Label: 5

Label:

Absolutely exquisite bottle design, being a Graphic Designer/Creative myself, I could truly appreciate the beauty of simplicity and good-quality materials and overall-build used to make this product presentable and worthy of its hefty price tag, from looks to feel.

Looks:

Absolutely beautiful, lush look and texture make of this condiment a feature befitting a king's meal and table.

Aroma:

If you are fond of black truffle, the aroma contained in this sauce will caress your senses. I find myself writing as a rep, yet I'm simply a customer. That says a lot.

Taste:

Truffle definitely stands out, it is an excellently-executed mix of high-definition Black Truffle taste, plus that heat from the Red Chilly Peppers and Organic Agave give it a nice balance.

Heat:

It is hot to a degree, yet it does not overstay its welcome, and it doesn't disappoint the mouth's expectation or anticipation.

Overall:

Absolutely rich, absolutely a token of visual pleasure and taste, a sauce worthy of being gifted, a sauce jumpy-enough yet with a daring striving unique kick to be noticed outside its circles and make it to Oprah's Favorite Things, an experience memorable enough to be applied to a multiplicity of uses, velvety texture and a balanced heat-wave to the mouth, the TRUFF Hot Sauce does the unexpected to uphold its anticipation with satisfying delivery. It is definitely a #recommend on my list.