Unique Destiny: Roasted Garlic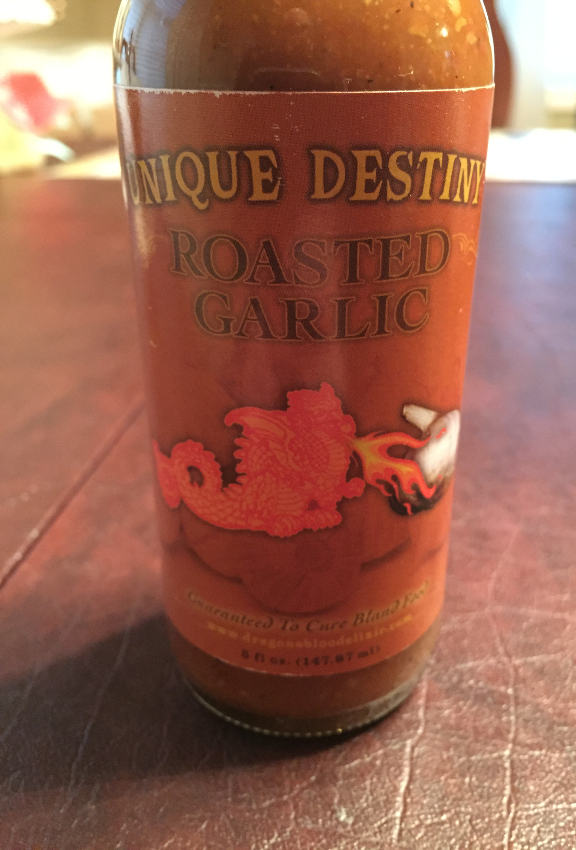 Maker:
Dragon's Blood Elixir
Woodstock, CT, United States
Pepper(s):
Habanero, Jalapeño
Ingredients:
Fire Roasted Salsa (Tomato, Jalapeno, Onions, Garlic, Salt, Citric Acid), Apple Cider, Apple Cider Vinegar, Roasted Garlic, Apple Puree, CT Grown Habanero Peppers, Balsamic Vinegar, Sea Salt
Description:
Official:
"Garlic, garlic and more garlic. This is not subtle. There is a more subtle garlic option (for now) though. 5 dragons out of 15 on our heat scale."