Vital Eats - Zombie Blood Sriracha Verde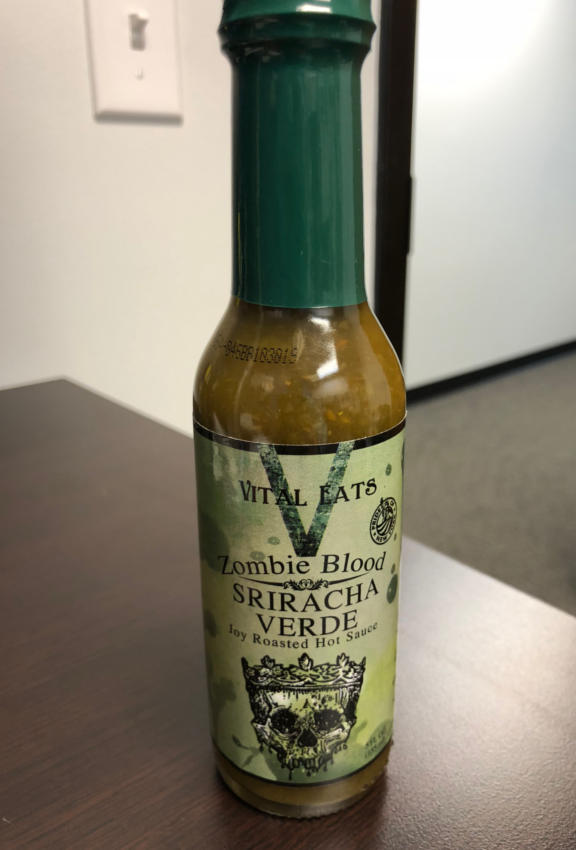 Maker:
Vital Eats
Saratoga Springs, NY, United States
Pepper(s):
Jalapeño
Ingredients:
Water, Apple Cider Vinegar, Jalapeño Peppers, Dried Green Bell Peppers, Sea Salt
Description:
Official:
"Vital's "entry level" hot sauce, Zombie is a perfect blend of green peppers, jalapeños and apple cider vinegar. A culinary utopia of spicy alchemy, packing roasty flavor and heat. Simple yet dynamic; a brilliant addition to any feast."