Chile Chapters
Barbecue Grilled Jalapeño Poppers Wrapped in Bacon - Recipe
It's hard to go wrong with a food wrapped in bacon, and filled with cheese. Combine that with some fresh jalapeños from a local farmers market, cooked on the grill with some crispy edges, and you've got an almost gratuitous appetizer. While tasting these delicious treats, I think my eyes rolled backwards a little as I closed them. These jalapeño poppers are not the typical breaded variety that you may be familiar with.
Ingredients and Materials
Package of bacon
A dozen or more fresh jalapeños
1 Package of cream cheese
Shredded cheese. About a cup and a half, or more.
Toothpicks
Tray for grilling (optional)
Recipe Steps
Step 1:
Cut the jalapeños in half. Remove and stems, seeds, and membranes. Shred/dice your cheese if it's not pre-shredded.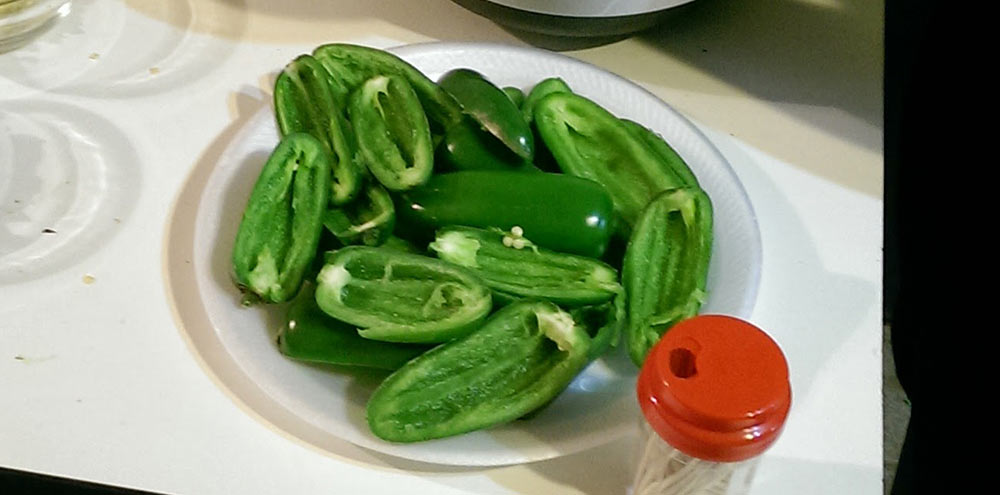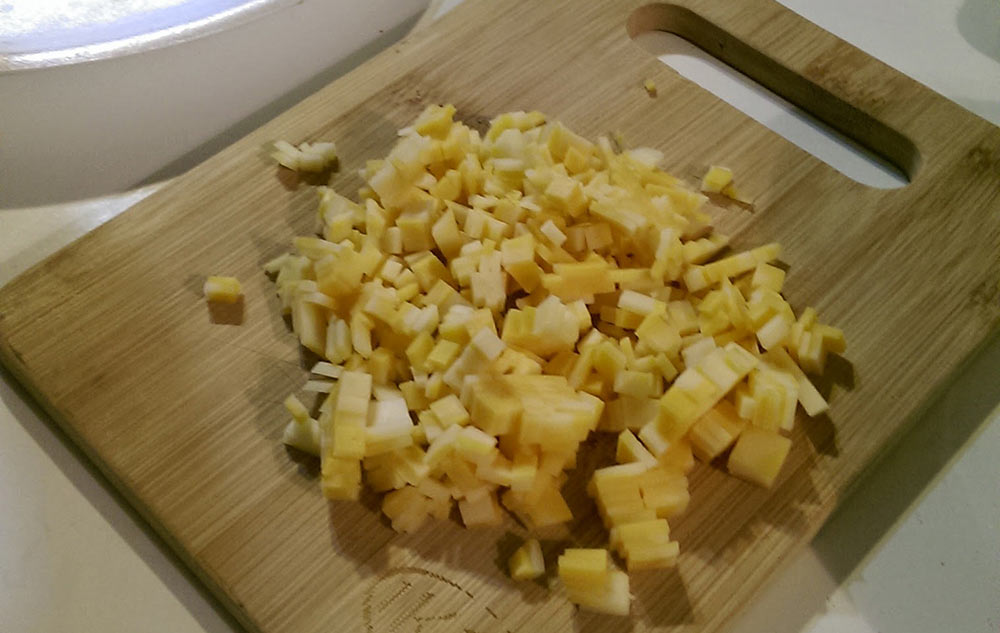 Step 2:
Fill all the jalapeño halves with cream cheese.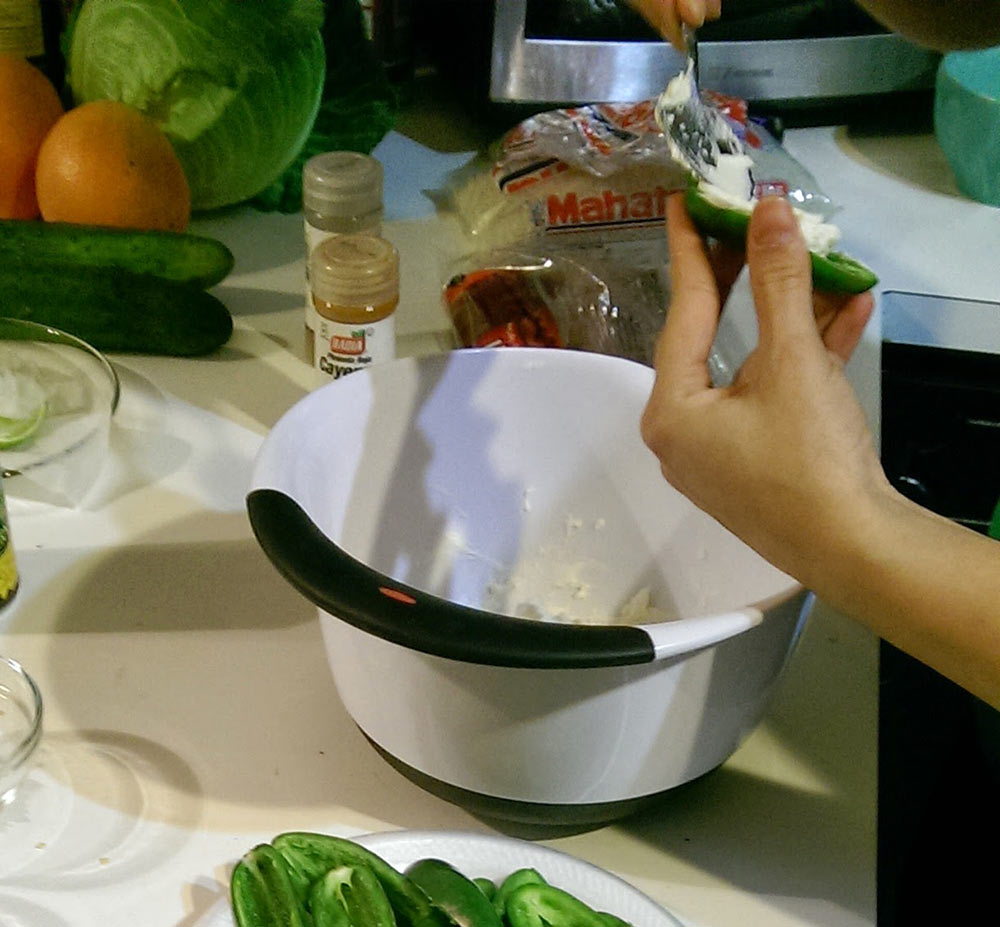 Step 3:
Spread the cheese onto the cream cheese in the jalapenos. Alternatively you can mix the cream cheese with the cheese beforehand, and spread that mixture in step two.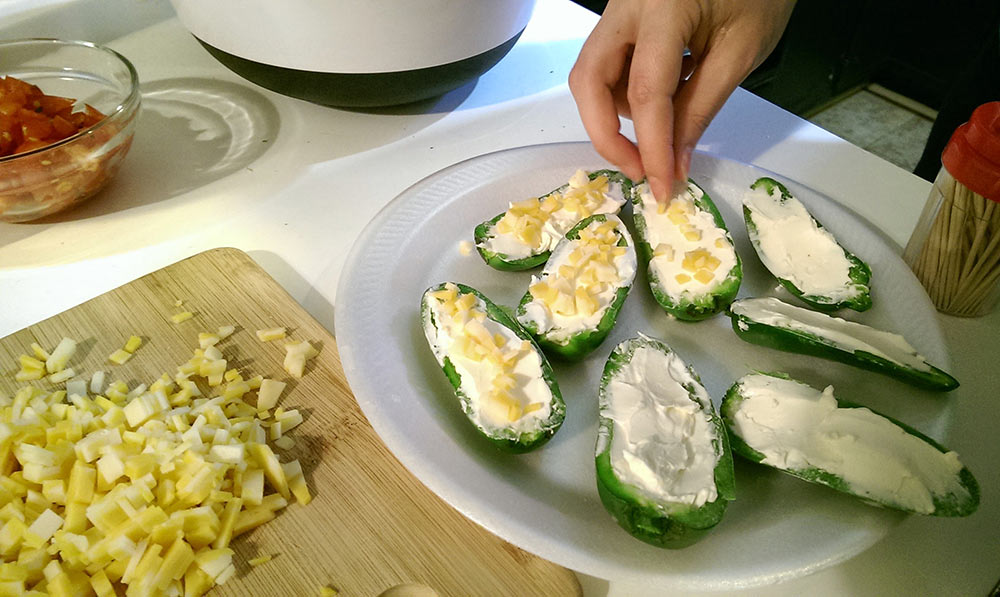 Step 4:
Slice all your bacon in half. Then, wrap each popper in the middle with a strip of bacon. Secure the bacon through the jalapeño using a toothpick. Place in tray.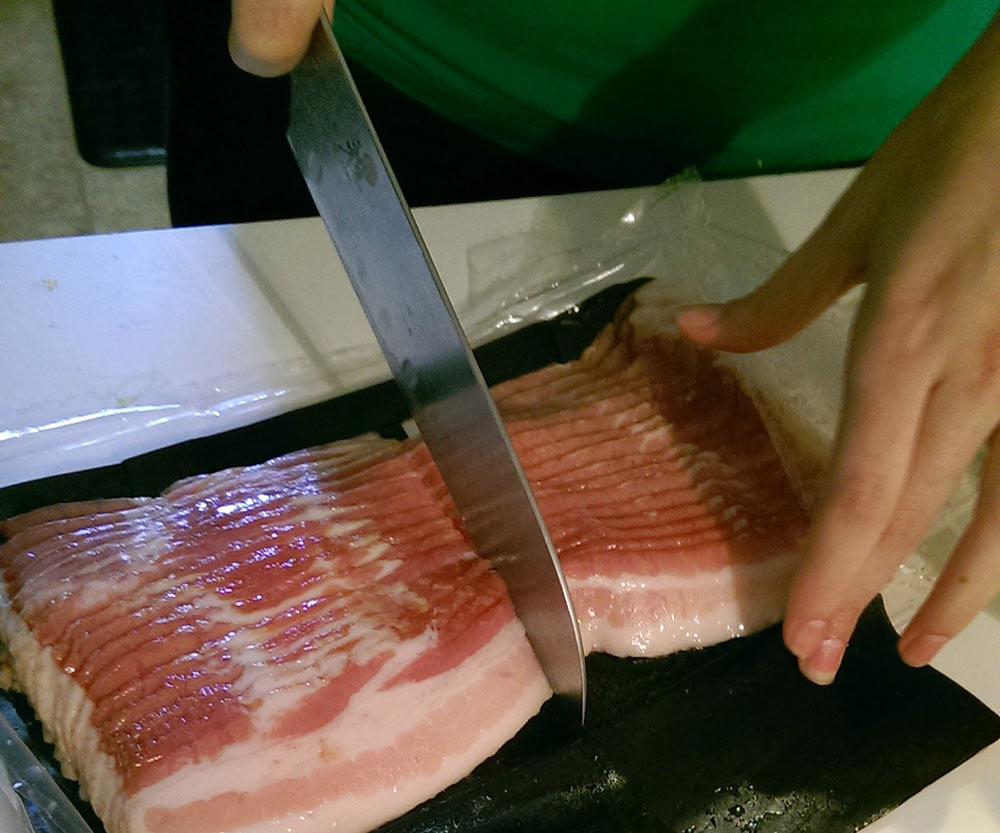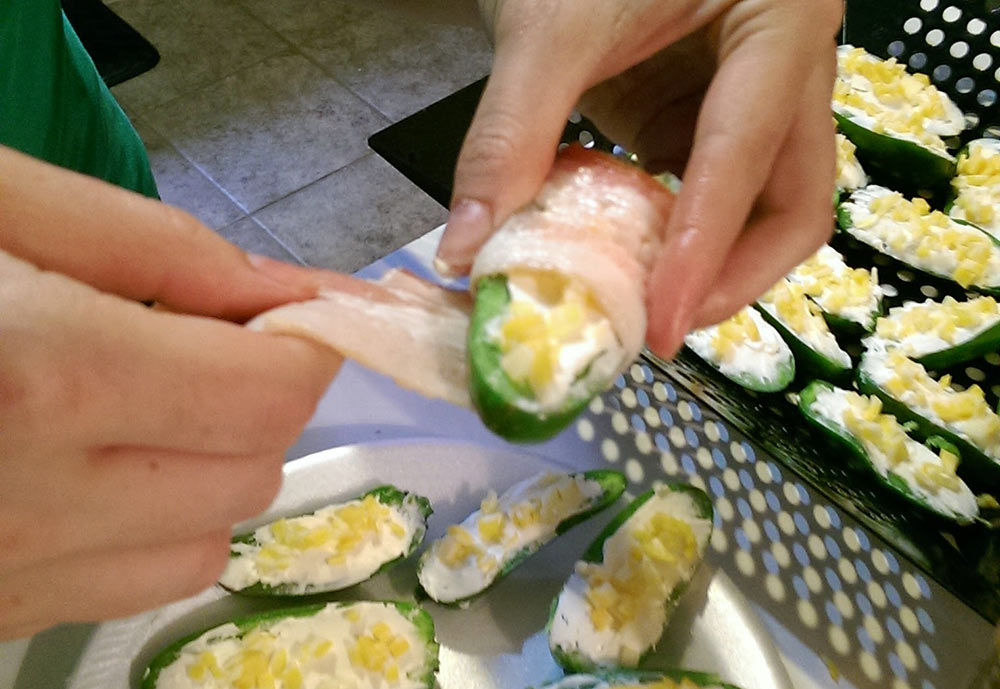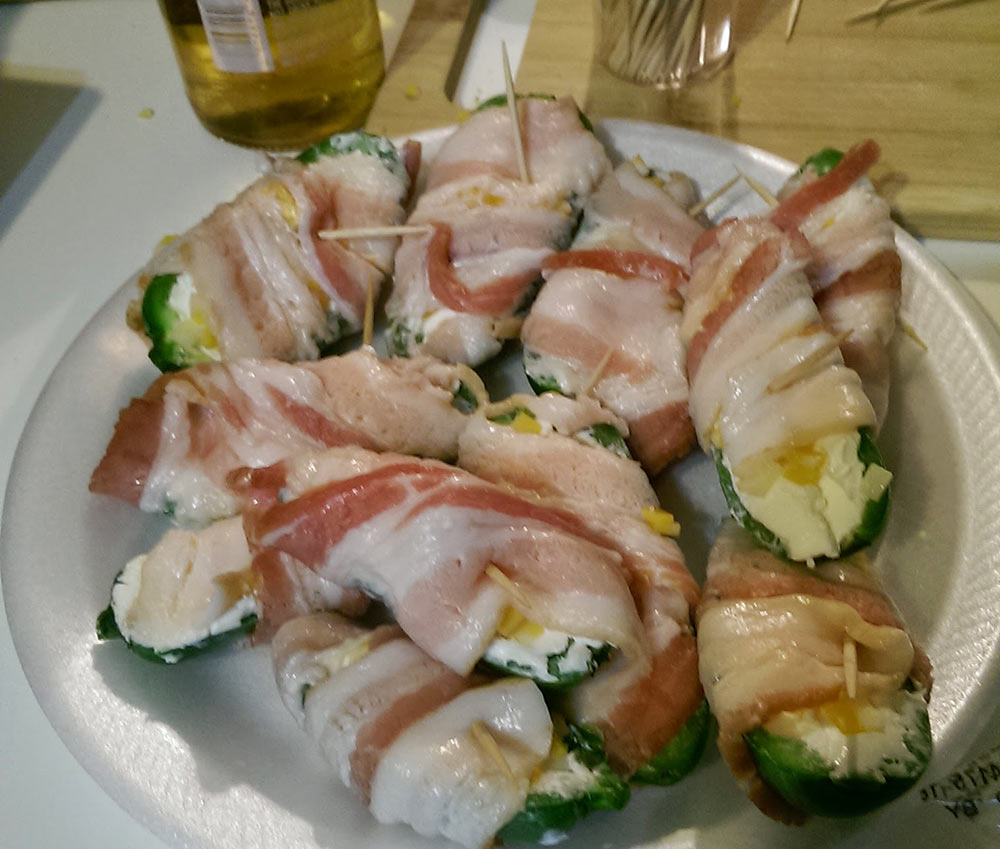 Step 5:
Your poppers are ready to be grilled. We recommend placing them in some sort of tray with smaller grating, to keep them contained. But you could put them right on the cooking grates. Cook until the bacon starts to crisp and the cheese is melted. Personally I think the extra-crispy ones tasted the best.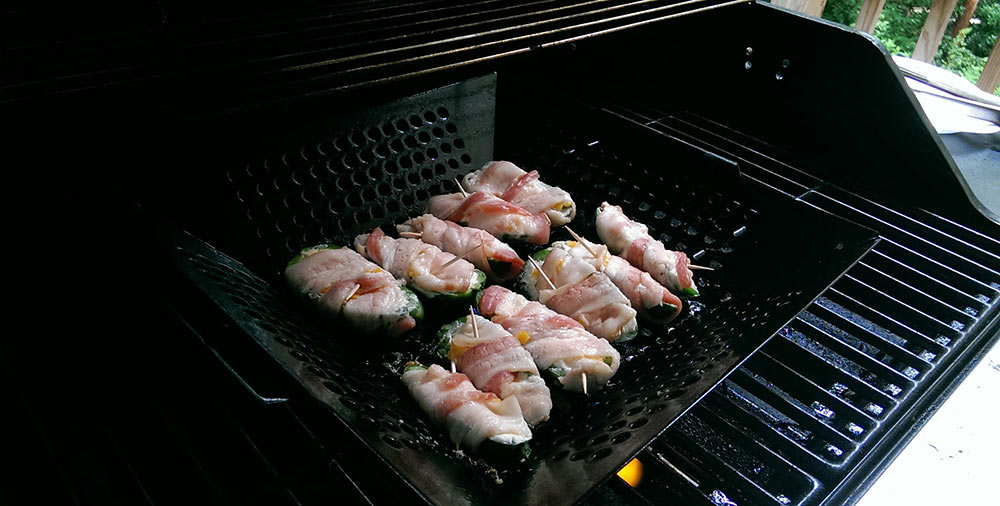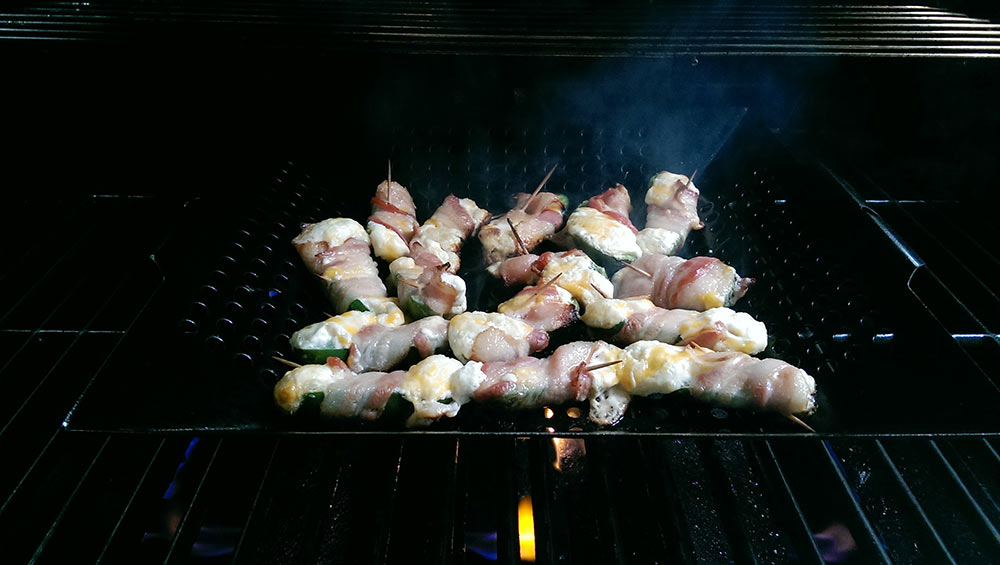 Step 6:
Remove from the grill with tongs and place on a serving dish. Let them cool a bit, and enjoy! We cooked two batches: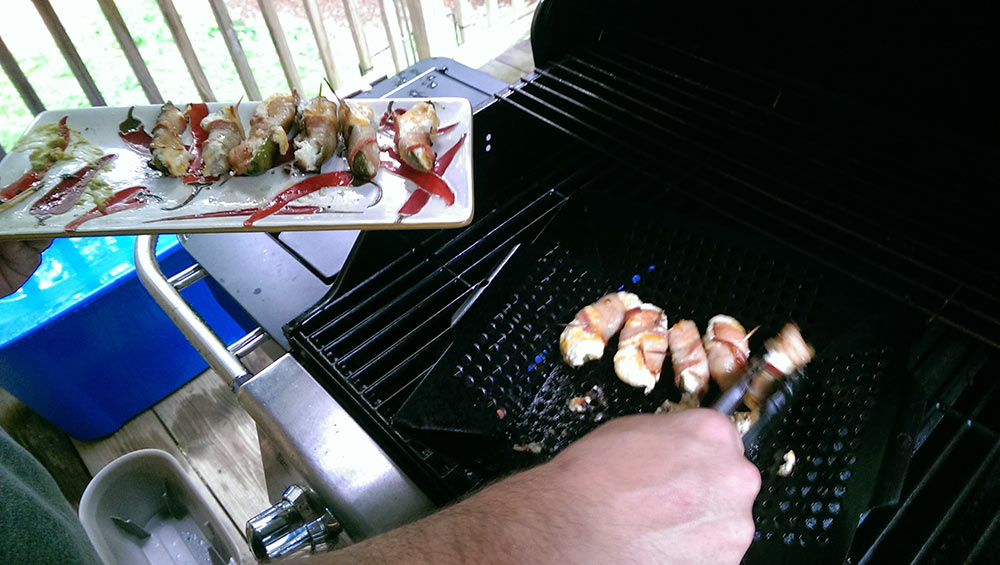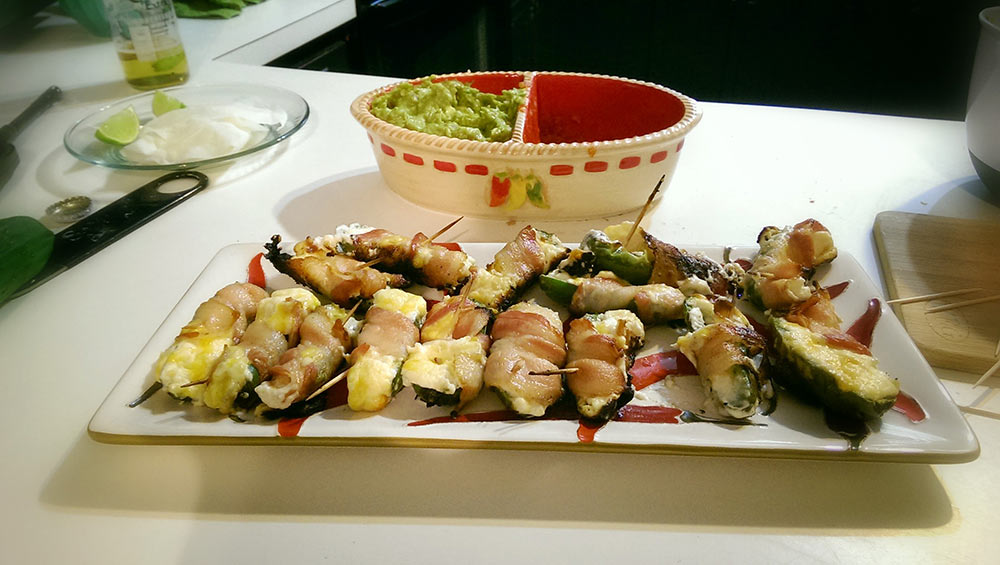 ---